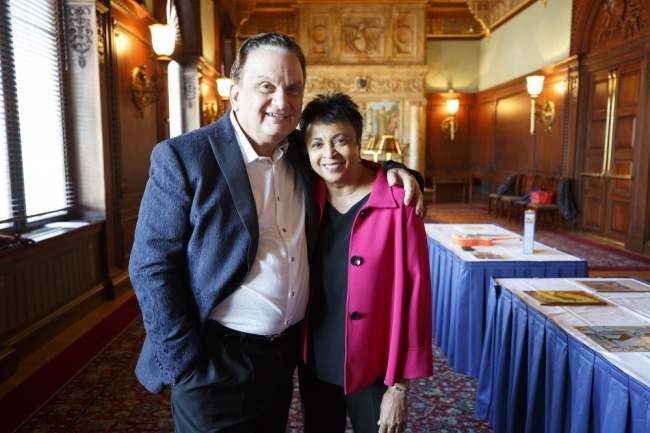 This week, the Library of Congress (LOC) held a press preview of items from the Stephen A. Geppi Collection of Comics and Graphic Arts, a selection of which will be put on displayed from November 6 – February 11, 2019 in the Great Hall of the Thomas Jefferson Building in Washington DC.
The LOC acquired the collection from Geppi, Diamond Comic Distributors President and CEO, as a multimillion-dollar gift in May (see "Diamond's Steve Geppi Donates Massive Collection to Library of Congress.")
Geppi attended the preview, along with David Mandel, the LOC's Director, Center for Exhibits and Interpretation, and other LOC curators. Many of the items on display for the press will not be included in the public collection, but rather available to researchers in the Library's reading rooms on Capitol Hill.
Highlights included an original storyboard of the creation of Mickey Mouse, Joe Simon's concept drawing for Captain America created in 1940, the prototype for the first G.I. Joe action Figure, developed in 1964 during the Vietnam War, the American Comic Almanac, Vol. 1 No.3 (1833), a "Captain Marvel Club" welcome letter and envelope written in code, with code key, and a Superman Krypto-Raygun (1940).