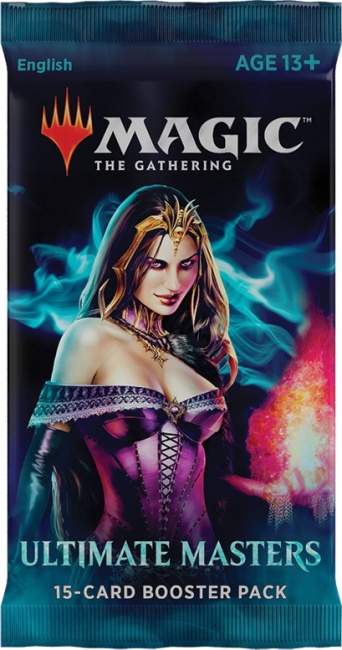 Wizards of the Coast has unveiled
Magic: The Gathering - Ultimate Masters,
the last
Masters
set planned by the publisher, releasing on December 7.
Ultimate Masters will include 254 cards, including some of the greatest cards in the game's history, as well as a special set of box toppers with special frames and custom flowwrap. Every box of Ultimate Masters will include a sealed pack containing a single box topper, sealed in an Ultimate Box Topper pack. Inside is one of 40 cards with extended art, including every mythic rare in the set, many of the rare cards, and two uncommons (Kitchen Finks, Eternal Witness).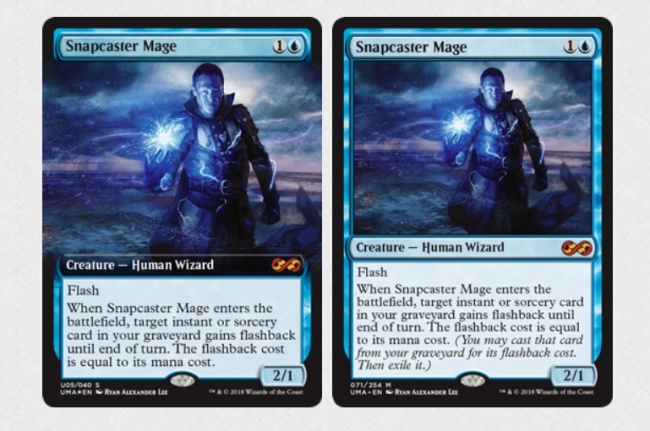 Each
Ultimate Masters
pack includes 15 cards, including one premium foil. Each box includes 24 packs. MSRP is $335.76 per box and $34.99 per 3-pack blister.
In a post in its website, Blake Rasmussen, content manager for DailyMTG.com said "(Y)es, we're shelving the Masters series for the foreseeable future. We are instead focusing on other products that will also include reprints."
"Finally, yes, we want to acknowledge that Ultimate Masters has an MSRP (US only) higher than previous Masters products," Rasmussen continued. "We're sending the Masters series off in the style it deserves: Ultimate Masters is a limited run, premium set that is unique and collectible. We understand that it might not be for everyone. And that's okay."
See package art and sample card comparisons in the gallery below.