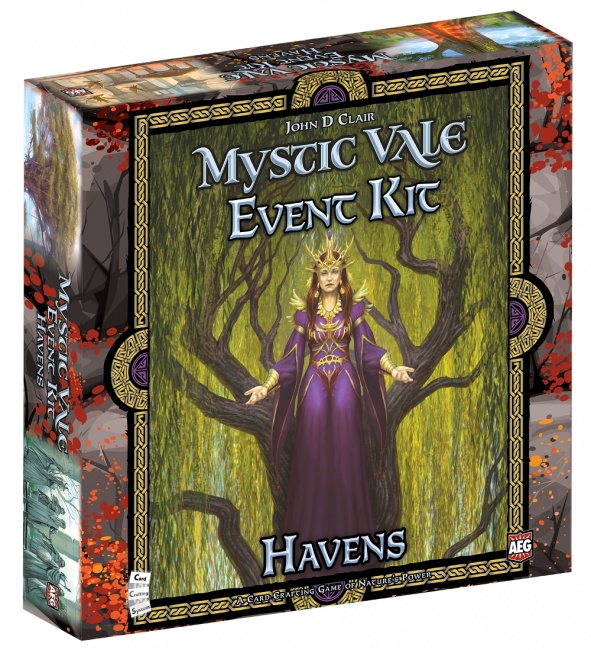 Alderac Entertainment Group has announced a retailer event kit for its popular card-crafting game
Mystic Vale
. Release is planned for January.
The Havens Event Kit includes new Havens cards, which will gain additional powers and abilities as they are used over multiple games. Havens are sanctuaries for druids in a world of spreading darkness, offering places where warriors can rest and recover. They are vital strongholds for the druids' crusade. These new cards and their mechanics, are only available as part of the event kit.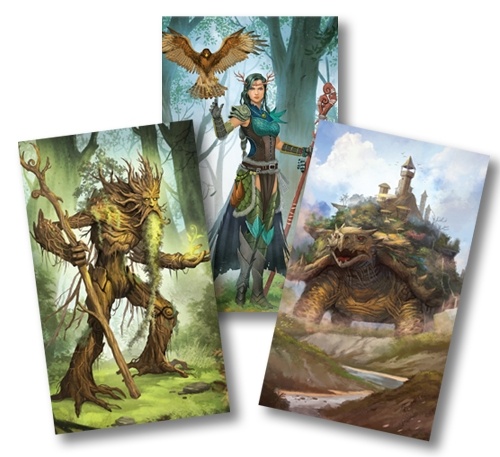 The kit includes: 40 Havens cards, 8 Gaia's Sanctuary, 320 card sleeves (8 unique sets of 40 tarot-sized custom sleeves), 8 sets of 3 promo advancements, 8 sets of 3 promo vales, and a rulebook.
The last expansion for the Mystic Vale card game released in July (see "'War Chest,' 'Expansions for 'Mystic Vale' and 'Smash Up'").