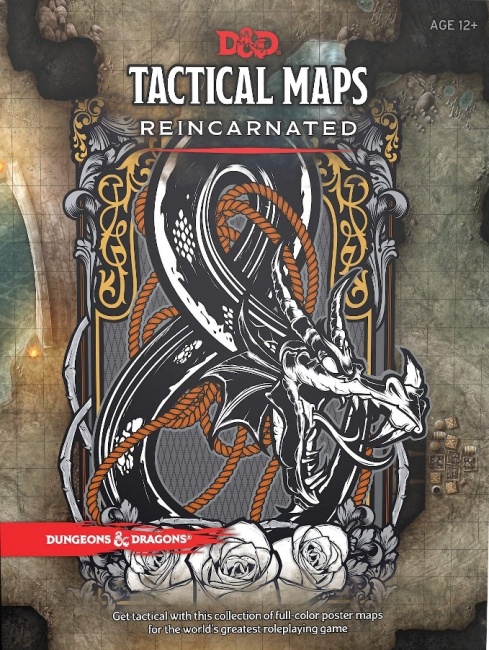 Wizards of the Coast has announced a collection of full-color tactical poster maps from some classic
Dungeons & Dragons
adventures for February.
Dungeons & Dragons Tactical Maps Reincarnated
includes 20 full-color poster maps, each with a 1-inch grid for miniature play. Adventures for which maps are included in the collection include:
Tomb of Horrors (4E)
Vor Rukoth (4E)
Demon Queen's Enclave (4E)
Death's Reach (4E)
The Book of Vile Darkness (4E)
Kingdom of the Ghouls (4E)
Dungeon Master's Kit (4E)
Orcs of Stonefang Pass (4E)
Fields of Ruin (3E)
Gargantuan Blue Dragon (3E)
Vaults of the Underdark (4E)
Legend of Drizzt Scenario Pack (3E)
Colossal Red Dragon (3E)
Red Hand of Doom (3E)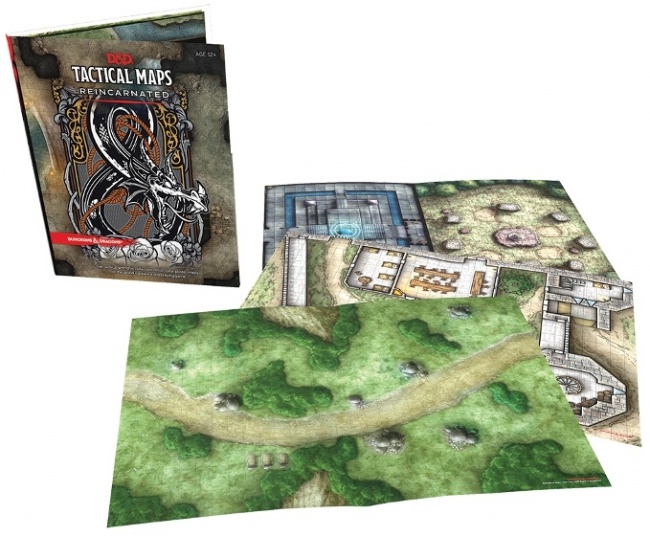 Size of the maps was not revealed, but an indication can be gained from the image.
Click Gallery below for full-size images!