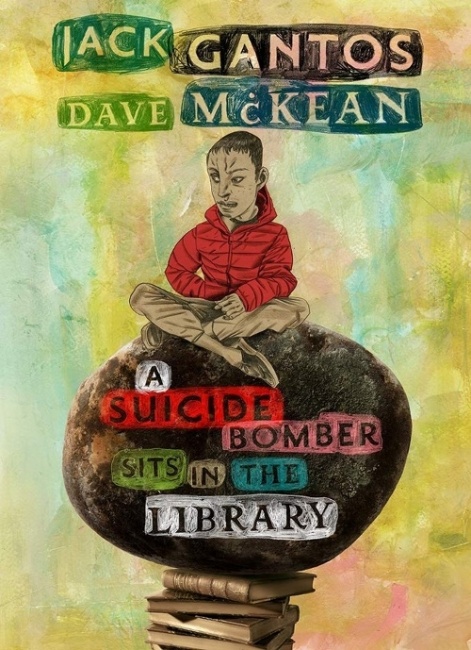 The writer, artist and publisher of
A Suicide Bomber Sits in the Library
, a new graphic novel due out in May (see "
Spring Titles from Abrams ComicArts
"), have agreed to cancel plans to publish the book, according to a Tumblr post by publisher Abrams.
"Abrams has decided to withdraw publication of the adult graphic novel,
A Suicide Bomber Sits in the Library
, which was to be published on its Abrams ComicArts list in May 2019," the publisher wrote.
"While the intention of the book was to help broaden a discussion about the power of literature to change lives for the better, we recognize the harm and offense felt by many at a time when stereotypes breed division, rather than discourse. Therefore, together with the book's creators, we have chosen to withdraw its release."
The graphic novel began as a short story by children's author Jack Gantos for an Amnesty International anthology titled
Here I Stand
, which was directed at readers 12 and up. The anthology also included work by Neil Gaiman, Chelsey Manning, Kate Charlesworth, and others, exploring human rights under threat.
Dave McKean's art was added later to adapt the story to graphic novel form.
Criticism came from a variety of directions, primarily around what critics said was a stereotypical portrayal of a Middle Eastern suicide bomber, the inauthenticity of the creators' views on the topic, and the inappropriateness of marketing the book to children (Abrams Kids imprint Tweeted a promotional message about the book late last month). The best-organized opposition came from the Asian Author Alliance, which posted an open letter with over 1000 signatures late last week objecting to the publication of the book.