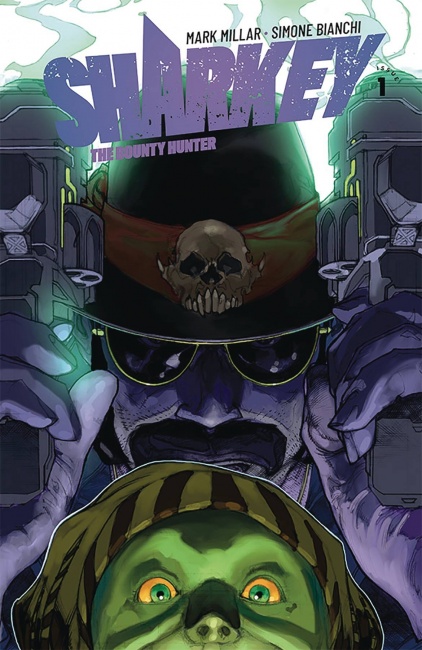 Image Comics will launch Mark Millar's
Sharkey The Bounty Hunter
series on February 20.
Sharkey The Bounty Hunter is written by Millar and drawn by Simone Bianchi (Wolverine, Astonishing X-Men), who will also provide the main cover for issue #1. Variant covers for issue #1 include a sketch version of the Bianchi cover, a blank cover, plus covers by Frank Quitely, Karl Kerschl, Ozgur Yildirim, and Matteo Scalera. As with previous Millerworld titles, every copy of issue #1 ordered at initial or FOC will be fully returnable, no qualifiers. There will not be additional prints of this issue released.
Sharkey is a hired gun who tracks fugitives across the universe in his rocket-powered ice-cream truck. With his ten-year-old partner in tow, he's set to land the biggest bounty of his career.
Sharkey The Bounty Hunter is the third comic book series released as part of Millar's deal with Netflix (see "Netflix Greenlights Millarworld Projects"). Netflix is currently working on a feature version of Sharkey, which is being adapted by Michael Bacall.
See first few variant covers in the gallery below!