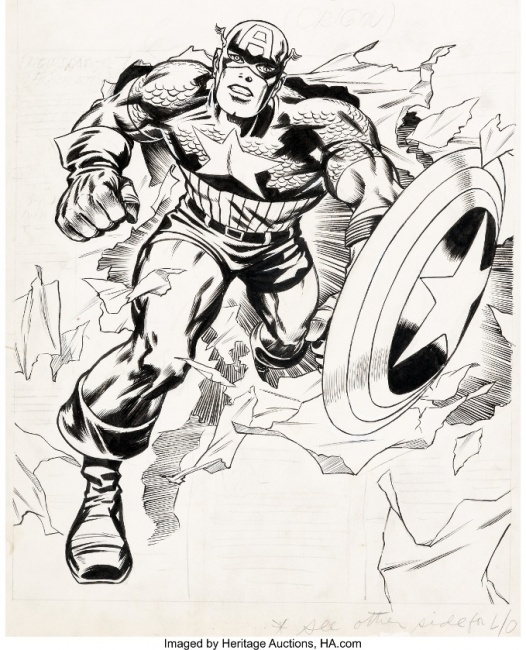 Original art by Silver Age giants was bringing premium prices in the recently completed Heritage Comics and Comic Art Auction, which generated sales of $10.78 million, Heritage reported. Two of the pieces were covers, with the Jack Kirby/Syd Shores cover art for
Captain America
#109 selling for $264,000; and the John Romita Sr. cover for
Amazing Spider-Man
#60 selling for $288,000.
An interior page by Steve Ditko also sold in the same range, with page 22 of
Amazing Spider-Man
#18 bringing $288,000.
Among the key comics in the auction was a 9.2 copy of
Incredible Hulk
#1 that sold for $336,000, a Heritage record for the issue.
A Belgian museum acquired the art for "Master Race," written by Al Feldstein with art by Bernie Krigstein from Impact #1 for $600,000 in the same auction (see "
'Master Race' Auction Sale Is a Landmark for Museum Curation of Comic Art
").
Click the Gallery below for all four of the auctioned items covered here!