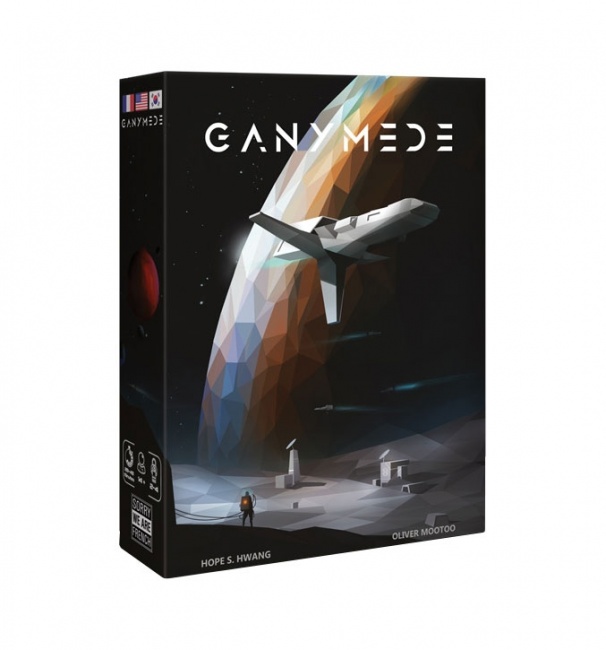 Lucky Duck Games has partnered with Sorry We Are French to produce and distribute an English language version of its space settler management game
Ganymede
, set to release on February 20.
Ganymede puts players in control of corporations responsible for providing deep space colonization ships with their most critical resource: the settlers bound for distant worlds. By using their "shuttle" cards, players transport settlers from the Earth to the Jupiter moon of Ganymede, then use them to prepare their ships for departure. Once a ship is complete, it takes off, recycling the settlers back to the supply and awarding victory points. When a player completes their fourth ship, the game ends and the player with the most points wins, after penalties are applied for ships that did not launch.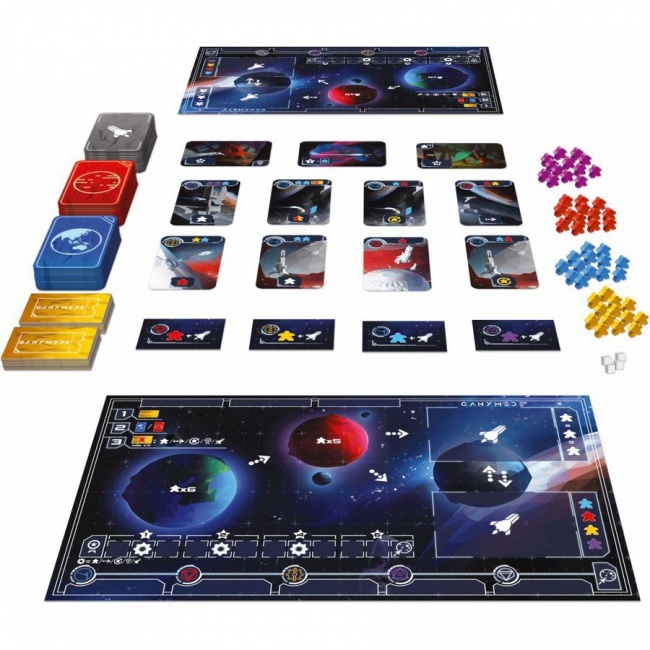 The game was designed by Hope S. Hwang (
Guildhall
) and features illustrations by Oliver Mootoo. It includes 52 settler pawns, 90 cards, 4 player boards, and 4 reputation markers.
Ganymede
is intended for 2 to 4 players, ages 14 and up, and takes about 10 minutes per player to play. MSRP is $39.99.
Lucky Duck will release Ganymede between January's Chronicles of Crime expansion, Noir (see "'Chronicles of Crime' Goes 'Noir'"), and March's Jetpack Joyride (see "Take to the Skies With Arcade Precision in 'Jetpack Joyride'").