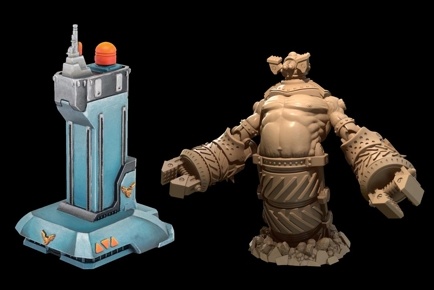 Privateer Press has shared some details on new products for 2019, including new
Monsterpocalypse
units and buildings, a new
Warmachine
and
Hordes
faction, a new box game, and an art book.
Monsterpocalypse has already revealed some Q1 release (see "Shadow Syndicate and Planet Eaters Monsters and Buildings Arrive" and "'G.U.A.R.D.,' 'Martian Menace' Expand 'Monsterpocalypse'"), now it will add new monsters and units including Krakenoctus of the Tritons (Protectors),Hammerklak Korvissik of the Subterran Uprising (Destroyers), King Kondo of the Empire of the Apes (Protectors) and Ghorghadratron of Uber Corp International (Destroyers). New monument buildings will be added, including the Imperial State Building, the Tokyo Triumph, and the Statue of Liberty. Organized play will add new buildings, and new and existing maps will be turned into fabric play mats.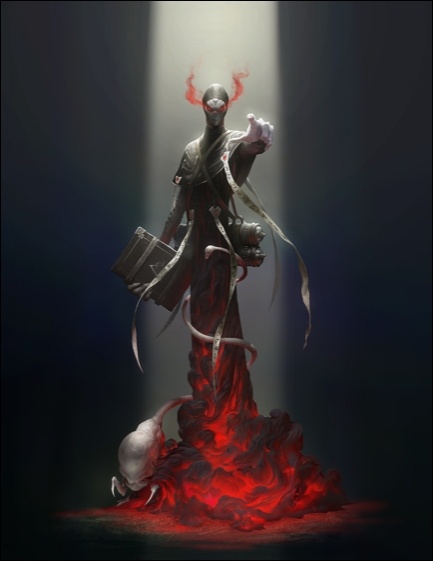 A new faction will join
Warmachine
and
Hordes
in July–
The Infernals.
The Infernals have come to claim the debt humanity owes them for the gift of magic that helped free them from its Orgoth oppressors. They plan to reap the souls of two-thirds of humanity in an all out war they call "The Claiming." The
Warmachine: Oblivion Campaign Book
will document the war of the Infernals, including background and stats for the Infernals, as well as documentation of new models.

Riot Quest
will be the newest game from Privateer. Set in a "possible future" Iron Kingdoms, the head-to-head skirmish game has players assemble a crew of up to 10 trigger-happy mercenaries loaded up with an arsenal of crazy gear that can be equipped during play. Players take four models at a time and race around a hex map gathering reassure, and completing tasks from a changing menu of objectives. The game is for 2 – 4 players, and takes about 30 – 40 minutes to play. The
Riot Quest
miniatures will be useable in
Warmachine
and
Hordes
. Release is planned for fall.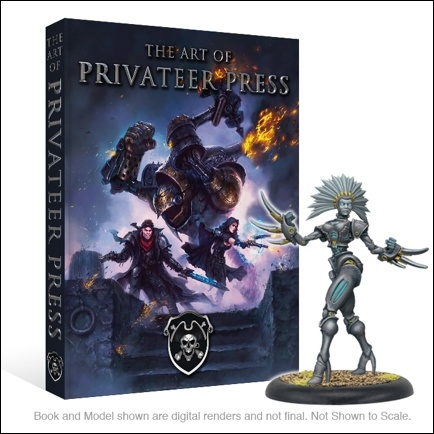 The publisher also showed off an art book it plans to Kickstart in January.
The Art of Privateer Press
will include images from
Warmachine, Hordes, the Iron Kingdoms Full Metal Fantasy, Monsterpocalypse, Level 7
and more.