People are on the move with casting, new ventures, and more in the latest geek TV news.
Joel McHale (Community, The Soup) will be playing Starman, a.k.a. Sylvester Pemberton, in DC Universe's Stargirl series. He will be playing a Golden Age-inspired take on the character, a member of the Justice Society of America who wields an anti-gravity weapon called the cosmic staff, according to Variety. His sidekick, Stripesy / Pat Dugan, is Stargirl / Courtney Duggan's stepfather. The lead role is being played by Brec Bassinger (see "'Walking Dead,' Daredevil' Trailer, 'Stargirl' Cast, 'Veronica Mars' Ordered").
The Walking Dead alum Steven Yeun will star in an episode of Jordan Peele's reboot of The Twilight Zone (via Entertainment Weekly). Details on the character and how Peele intends to twist Yeun's fate weren't made available, but the title of the episode is called "The Traveler." Yeun played fan-favorite Glenn (R.I.P.) in TWD. Recently, he's been keeping busy with voicework in Voltron, Trollhunters, and Stretch Armstrong & the Flex Fighters, as well as an acclaimed turn in the South Korean mystery film Burning. Since going into production, Peele has scored a number of high-profile actors for his vision of Rod Serling's beloved sci-fi anthology series, including John Cho (Searching), Allison Tolman (Fargo), Jacob Tremblay (Room), Kumail Nanjiani (Silicon Valley), Adam Scott (Parks and Recreation), and Sanaa Lathan (The Affair). The show will debut on CBS All Access in 2019 (see "'Chronicles of Narnia' in Development, 'Wheel of Time' at Amazon, Neil Gaiman Moves House, 'Outcast' Cast Out, 'Twilight Zone' in Production, Lobo Cast").
Sharknado hero Ian Ziering is headed to the swamp as Blue Devil in DC Universe's Swamp Thing. The recurring role will see Ziering battling occult evil as the stuntman turned hero, according to The Hollywood Reporter. He joins Andy Bean (Alec Holland), Derek Mears (Swap Thing), Will Patton, Virginia Madsen, Jeryl Prescott, Jennifer Beals, Crystal Reed, and Maria Sten for the 2019 release (see "Disney's OTT Service Name, 'Rogue One' Series, Satanic Temple Sues Netflix, Netflix Adds New Anime, Grant Morrison Adapting 'The Invisibles' for TV").
The first official picture from the film adaptation of Ollie Masters and Ming Doyle's The Kitchen puts stars Elisabeth Moss, Melissa McCarthy, and Tiffany Haddish front and center (via Collider). The actresses portray three Hell's Kitchen housewives who take the reins of the Irish mafia when their mobster husbands are sent to prison. Domhnall Gleeson (Star Wars: The Last Jedi), Brian d'Arcy James (Spotlight), Margo Martindale (The Americans), Common (Selma, Marshall), Bill Camp (The Night Of), and Annabella Sciorra (Marvel's Daredevil) also star in the September 20 release (see "'The Kitchen' and 'Wonder Woman 2' Casting").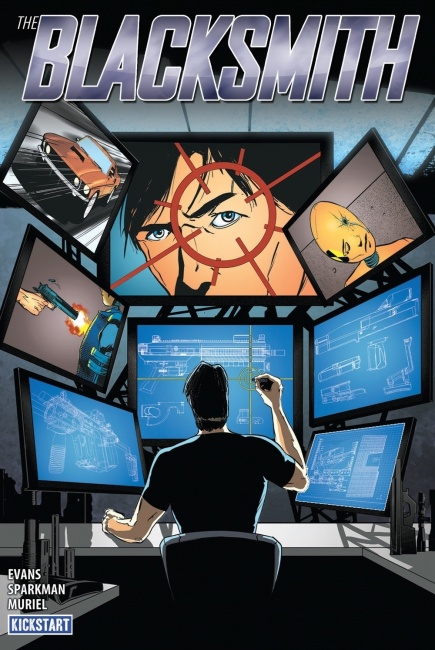 NBC has put Malik Evans and Richard Sparkman's graphic novel
Blacksmith
into development reports
Deadline
. Jeff Wadlow (
Truth or Dare
,
Kick-Ass 2
) leads the project from Universal TV, Studio71, and
Blacksmith
publisher Kickstart. The series centers on Alex Malloy, the latest in a long line of Blacksmiths who have been creating weapons for the U.S. government since the Revolutionary War. Malloy discovers that some of his weapon designs have fallen into the wrong hands, and sets out to recover them.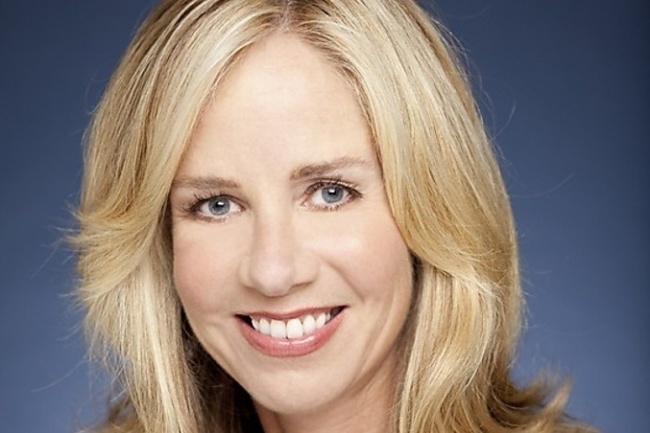 Former DC Entertainment and Warner Bros. Consumer Products president Diane Nelson (see "
Diane Nelson Out at DC
") is set to be head of operations for shortform video venture Quibi reports
THR
. She joins Jeffrey Katzenberg and Meg Whitman on the startup, which specializes in mobile video content. Nelson parted ways with Warner Bros. earlier this year after more than 20 years with the company, during which time she oversaw successful DC-branded television and video ventures, diversification of content and audience, and more. Nelson developed serious Hollywood connections and cred in the position and joins some heavy hitters at Quibi. The venture, which launches later this year, has signed deals with Guillermo del Toro, Antoine Fuqua, and Jason Blum to produce content.