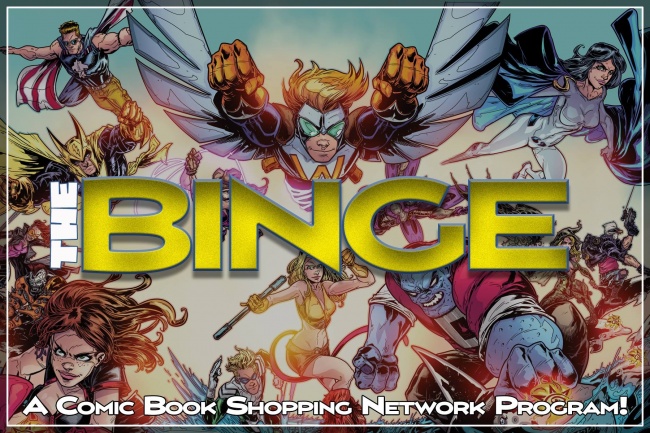 Looking to get new customers in your store? Just flip on that webcam.
The new market for selling comics is suddenly Facebook Live. Many stores have flown solo, but the real growth seems to be in CBSN, the Comic Book Shopping Network. The rapidly growing consortium of stores and publishers now has 15 members, up from 12 on Dec. 4.
"It's like the old Home Shopping Network," said CBSN partner and co-founder of Big Dog Ink Comics Tom Hutchison. "It can become a 24/7 comic book convention."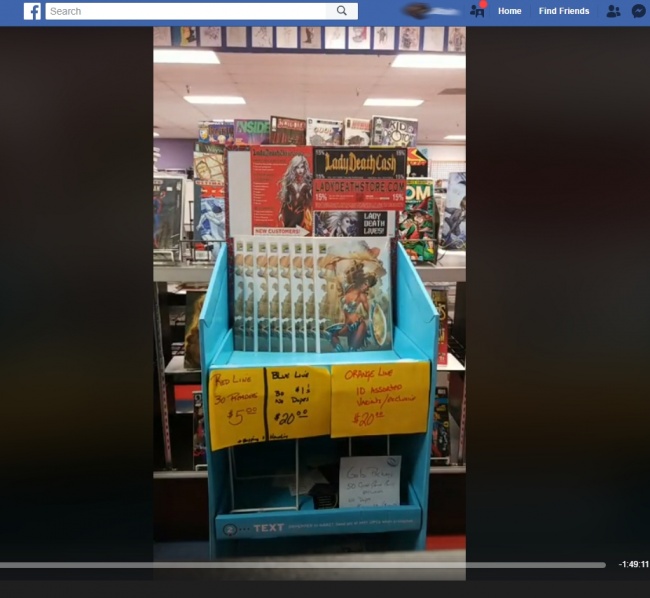 The format is simple no matter if stores are operating independently, or as part of a network: Turn on Facebook live, and show off and talk about comics you have for sale. Make sure and mention price. Viewers say, "I'll take that" and provide their PayPal information. Retailers send a PayPal invoice, and ship when paid. You're basically hand-selling to a live audience via Facebook.
"I have a scheduled time, my customers know when, and I just show one book at a time, and tell them the price," said Jen King of Space Cadets in Houston, a CBSN member. "All they do is type in that they want, it and they order on the spot. It's been easy."
More than easy, King thinks it fills a niche for tough-to-reach customers.
"It meets the needs for people who don't have a lot of time, or don't have transportation," she said. "Or maybe they worry they're going to be nerd-shamed, or whatever the reason is they haven't been able to walk in the door. But people are more than comfortable to go, 'Oh, look, someone's live now. I'll buy that way.'"
King's operation is just one store, but even Coliseum of Comics, an eight-store megalith in Florida, has joined the CBSN crew with a weekly Wednesday 7-9 p.m. (Eastern) slot.
"I think we're in the nascent phase of this kind of online selling," Coliseum owner Phil Boyle said. "We're selling a lot of back issues that may be slower-moving stock in our stores. But for someone who doesn't have a comic store near them that specializes in back issues…finding that issue for only $2 is an amazing deal. I'd like to see this grow into more that just bargain bin. I'd like to move more high-end books."
Anything is possible. In addition to selling Big Dog's own material, Hutchison helps Jesse James Comics, a Phoenix retailer, sell almost every night for 2-3 hours.
"We do runs, variant covers, everything," he said. "We just did a show the other night where we put out about 1000 comics, and they were almost all gone in two hours."
Some retailers are moving higher-priced golden and silver age books via Facebook Live, but Jen King likes matching an oddball product to the right oddball customer.
"It's like, 'Look at that, something I've never seen before!'" she said. "I had a bunch of the old-school Back to the Future books from Harvey Comics and buyers were, 'What? These even existed? I need those!'"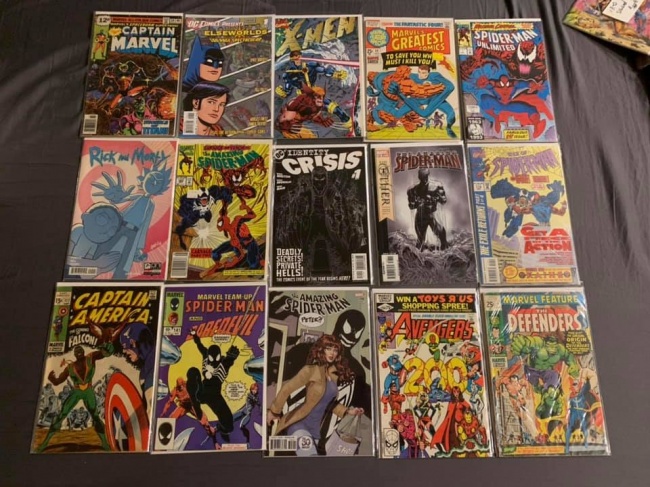 One customer may be a hardcore, the next may be a tenderfoot. Getting a handle on their numbers is difficult, but the total adds up.
"Facebook is a little wonky on telling you how many people are in the room, how many are watching," Tom Hutchison said. "We seem to have 15-20 people at any time, but over the course of a couple hours, the cumulative number of people easily reaches a few hundred as people enter and leave the room. And that happens for every single show."
The platform is nascent, but quickly gaining adherents, including Jen King.
"I wanted to not like it!" she said. "I wanted to think it was lowbrow, people were doing it out of their garage and it could never be legitimate. But…I'm fully into it now. I haven't had a single problem with it."
Phil Boyle's jury is still out, but he's optimistic.
"There is so much new to this that I might have a completely different view in a couple months," he said. "It's still a small audience, but growing. But I was talking to one guy who sells online, and he says 90% of his buyers are orphaned customers, a guy in a place who lost a comic store, or maybe never had one in the first place. It's difficult to grow a market in a place without a comic store. So maybe this supplies some of the excitement of a real-world store, that geek meeting place."