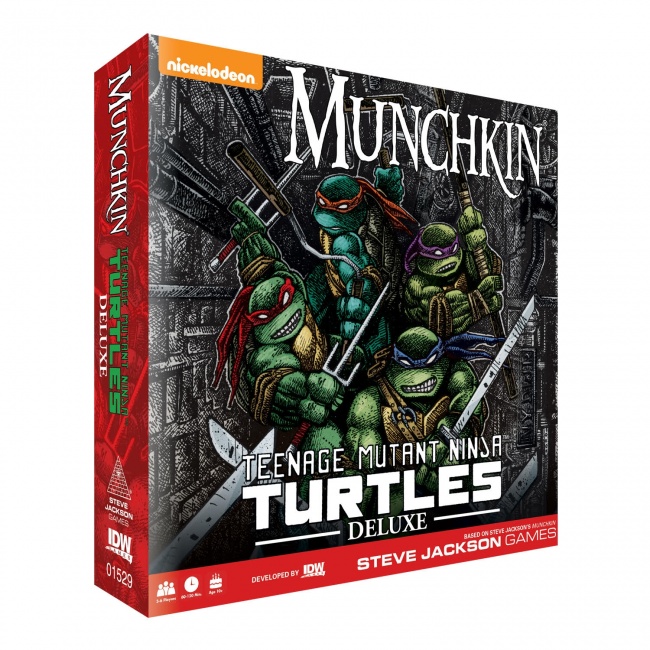 IDW Games will release
Munchkin: Teenage Mutant Ninja Turtles
Deluxe
in January.
Munchkin: Teenage Mutant Ninja Turtles
Deluxe
was funded by a Kickstarter in March, which also offered a
Deluxe Ultimate
versions of the game as a Kickstarter exclusive edition (see "
'Teenage Mutant Ninja Turtles' Join 'Munchkin'
"). The campaign raised $146,647 from 3,353 backers ($43.74 / backer average). Shipment to backers was completed this month.
The box includes 168 cards, 6 role cards, 6 standees, a mounted level tracker, a custom die, and a rulebook. The game is for 3 – 6 players, ages 10 and up, and plays in 60 – 120 minutes. MSRP is $29.95.