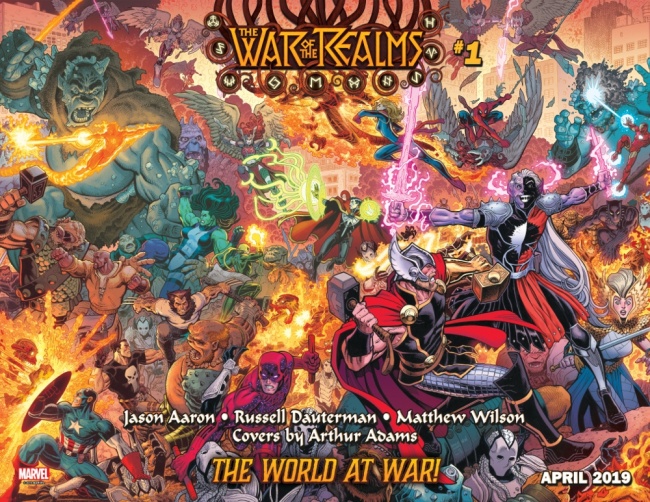 Marvel has shared the first cover for its crossover
The War of the Realms
#1, launching in April.
The six-issue bimonthly War of the Realms will be helmed by Jason Aaron, Russell Dauterman, and Matthew Wilson (Mighty Thor), with covers by Arthur Adams. The war that began in Asgard has now reached Earth, and Earth's mightiest heroes must fight.
"Even though this story involves a lot of moving pieces and elements from the Thor comics and the Avengers comics, it's something that everyone can just dive into," editor Wil Moss said.
Marvel announced the event in November (see "Marvel Teases Mega Event 'War of the Realms'"). A recap of the key chapters that built to this war will be collected in War of the Realms Prelude, releasing in March (see "'Prelude' Recaps Plot Seeds for 'War of the Realms'"). Several March issues will feature War of the Realms variant covers (see "Preview: 'War of the Realms' Variant Covers").