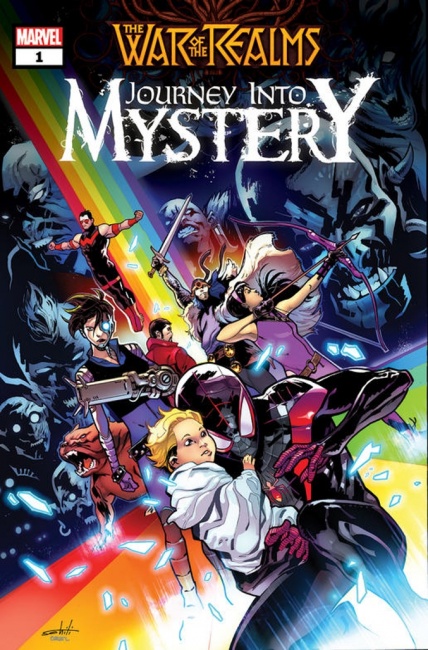 Marvel has announced a new
War of the Realms
miniseries scripted by the creators of
The Adventure Zone
podcast and graphic novel – the McElroy Brothers.
The Marvel Universe is embroiled in a cross-worlds war this April (see "'War of the Realms' #1 Cover Revealed"), with Thor and the Avengers fighting to save Earth. Meanwhile, Spider-Man (Miles Morales), Hawkeye (Kate Bishop), Wonder Man, and Balder the Brave may have found the key to saving everyone, and it's… Thor's baby sister?
The five-issue War of the Realms: Journey into Mystery will be written by the McElroy Brothers (Clint, Griffin, Justin, and Travis), and drawn by Andre Lima Arujo (Avengers A.I.), with cover art by Valerio Schiti. The series launches on April 10.