Marvel has revealed more elements of the 80th anniversary celebration it has planned for 2019, which encompasses publishing, animation, new media, collectibles, games, and more.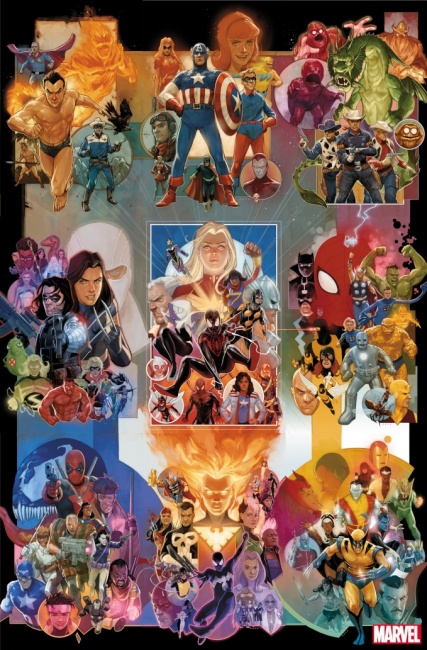 For publishing, the big news is that Marvel is planning an extra-sized publication of a "Marvel-ous Millennial Milestone that will "change the course of Marvel history forever." Several elements of the publishing program have already been announced, including Decades volumes (see "
Marvel Announces 80th Anniversary Publishing Program
"), the return of classic titles
Marvel Comics Presents
and
Invaders
(see "
'Marvel Comics Presents' and 'Invaders' Return
"), plus the return of classic off-genre properties (see "
Ziggy Pig and Silly Seal Return
"). A group of interconnecting variant covers by Phil Noto are being released on select titles this month.
Marvel animation this year will feature a new Avengers Assemble series, Black Panther's Quest, debuting January 13.
Digital shows and podcasts will feature special historical tributes throughout the year.
A bi-weekly animated series on Facebook, Twitter, and Instagram; daily Marvel facts on Twitter; and in-depth articles on Marvel.com will take fans through Marvel history throughout the year.
Beginning later this year, Marvel will release curated 80th Anniversary merch including retailer exclusive collectibles, fashion and apparel, accessories, specialty products, and limited edition toys.
Anniversary experiences, exclusive merchandise, and live events will be offered at conventions, museums, D23, Disney Cruises, and Disney Parks throughout the year.
Marvel games will feature limited-time in-game events with key characters stories, costumes, and other extras from Marvel history.
Click Gallery below for anniversary merch, covers!