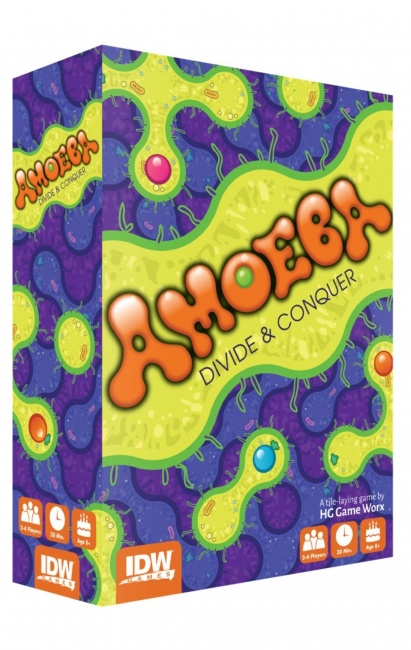 IDW Games will schmooze the ooze by bringing HG Game Worx Studio's
Amoeba
tile-laying game to hobby trade in May.
Players use tiles from their hand to try to build the biggest amoebas by connecting edges of amoeba segments on the board. The tiles represent Nuclei markers which can be used to build different-sized amoebas, or conversely to split completed amoebas to hurt opponents' scores.
The game is for 3 – 4 players, ages 8 and up, and plays in 30 minutes.
IDW Games will also be releasing a cooperative game based on Metal Gear Solid later this year (see "'Metal Gear Solid' Board Game Details Revealed").