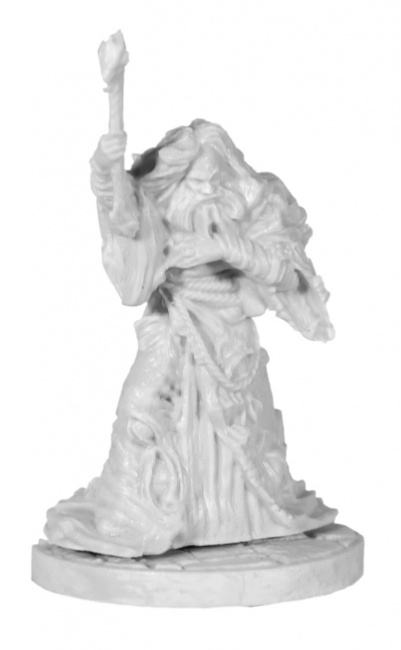 Gale Force Nine has shared images and information for its line of licensed
Dungeons & Dragons Collector's Series Miniatures
arriving in Q1.
Tied to Dungeons & Dragons Waterdeep: Dungeon of the Mad Mage adventure (see "WotC Reveals Two New 'D&D Waterdeep' Volumes") are Halaster Blackcloak, Durnan of the Yawning Portal, and Ezzat. Each figure has an MSRP of $10.00. Release is planned for January.
More D&D Waterdeep: Dungeon of the Mad Mage miniatures will arrive in February: Planetar ($20.00) and Githyanki Warrior ($10.00). From Waterdeep Dragon Heist the Aurinax figure ($90.00) will also debut in February.
(See images of all miniatures in the gallery below!)
GF9 is also managing the program localize Dungeons & Dragons Fifth Edition into different languages worldwide (see "'Dungeons & Dragons' Soon Releases in Four More Languages").