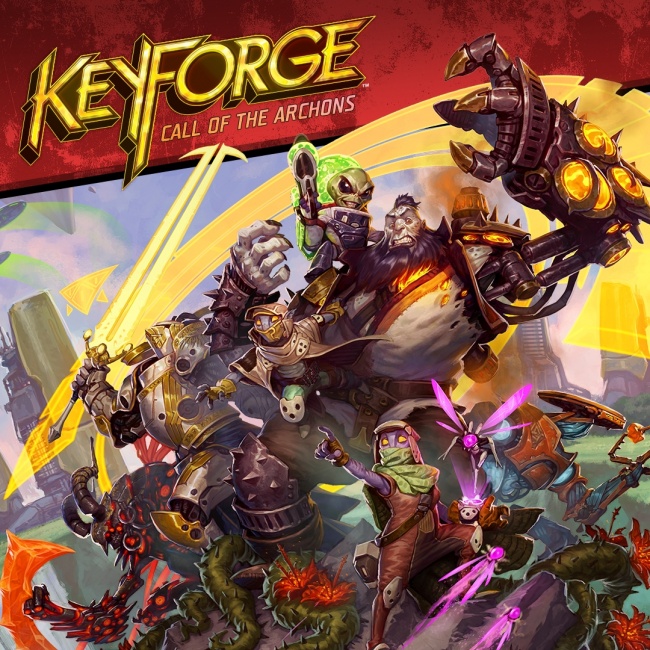 Fantasy Flight Games announced a new phase of organized play for its anomalous deck game
KeyForge,
which premiered last year.
Designed by Richard Garfield (Magic: The Gathering), KeyForge is a competitive card game where each deck is unique. The first phase of organized play, the Dawn of Discovery, launched in November (see "Organized Play Program for 'KeyForge' Revealed") and focused on familiarizing players with the game and getting them familiar with the variety of playing styles the game offers.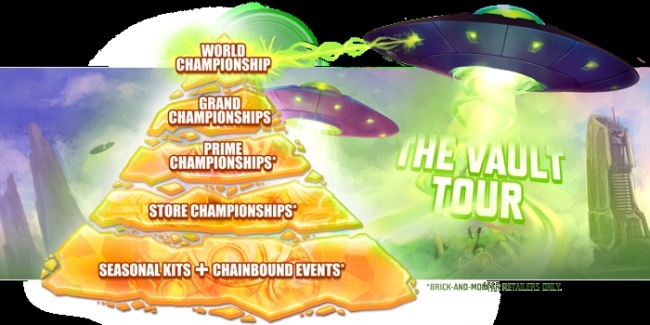 On January 22, the Time of Triumph begins, offering players chances to establish themselves as a powerful force among Archons. The Master Vault will open, and new purposes will be revealed. The local ChainBound tournaments (hosted by retailers) will become more valuable, as they will award players AEmbershards for participating. The AEmbershards will eventually be redeemed at events with a Prize Wall for prizes.
Retailers can order Seasonal Kits to support Open Play Nights, and Seasonal Premium Kits will add custom prizes (themed around specific houses) that game stores can use to run special, standalone events.
Regional Prime Championships and Grand Championships (one per nation/territory) will be added, all leading to the World Championship.