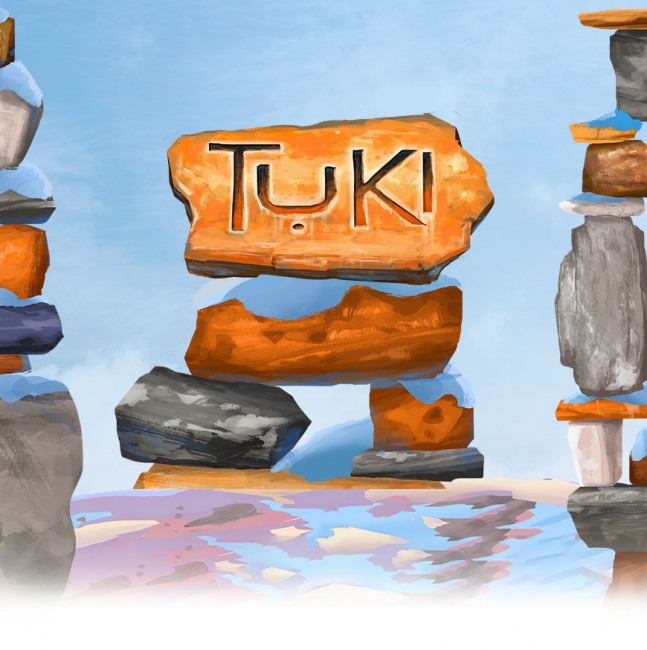 Next Move Games will premier Grzegorz Rejchtman's
Tuki
at the Origins Game Fair in June.
Tuki challenges players to construct "inukshuk," abstract stone sculptures meant to depict animals, using a collection of three-dimensional Tetris-like blocks. A die roll determines what kind of inukshuk must be constructed, as depicted on a card. The player then must stack, balance, or otherwise assemble the sculpture using a limited assortment of blocks. The game features two difficulty levels, allowing players of different ages and skill levels to compete together.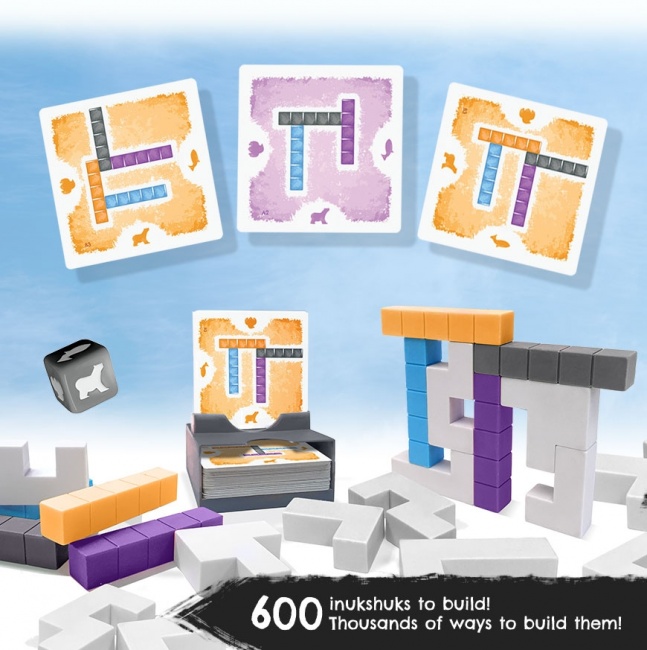 The game features artwork by Chris Quilliams (
Pandemic Legacy: Season 1
), and includes cards that depict 600 inukshuks, a card rack, a custom die, and the building blocks.
Tuki
is intended for 2 to 4 players, ages 8 and up, and takes a little over half an hour to play. MSRP has not been announced.
Next Move Games recently released an expansion for the hit game Azul (see "'Azul: Stained Glass of Sintra'"). Next Move is an imprint of Plan B Games, launched last year (see "Plan B Announces New Imprint – Next Move").