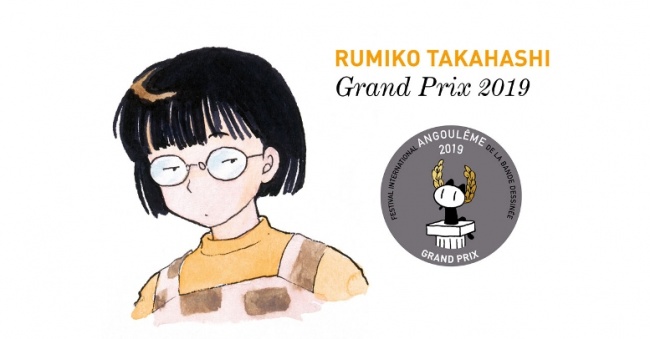 Rimiko Takahasi has been awarded the Grand Prix d'Angouleme lifetime achievement award at the 46th International Comics Festival in Angouleme, France.
Takahasi has been interested in comics since an early age, and first started offering work to magazines in college. In 1978, Takahashi published Urusei Yatsura in the pages of the weekly Sunday. Takahasi stated early on that she prefers shonen and will not write romantic shojo stories, which was unusual for a woman. She went on to produce Mermaid Saga, Ranma ½, Rumic Theater, Inuyasha, and Rin-ne. She was inducted into the Eisner Hall of Fame last year (see "'Monstress' & 'My Favorite Thing Is Monsters' Dominate the Eisners").
Takahasi is only the second mangaka to win this international award, preceded only by Katsuhiro Otomo (Akira, Steamboy) in 2015. Takahasi is also only the second woman to win the prize, along with Florence Cestac (2000). There was a boycott in 2016 after it was noted that no women creators were appearing on the ballot (see "Angouleme to Add Women Nominees to Grand Prix List").