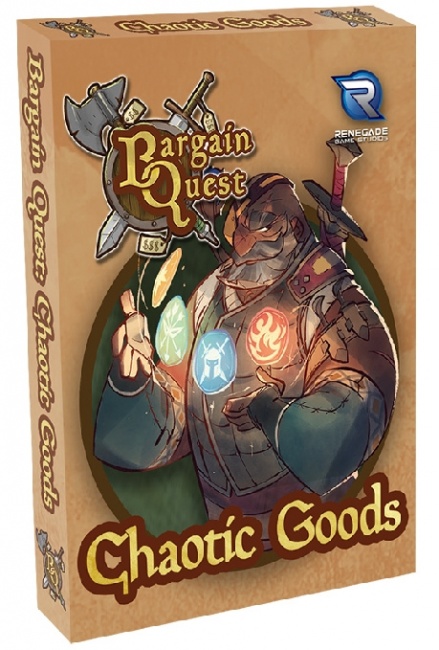 Two additional expansions for Renegade Game Studios'
Bargain Quest
are in the works:
Chaotic Goods
and
Solo Mode
, both releasing in May.
Chaotic Goods
introduces 13 new heroes and 9 new employees to the game. The cards in this set will feature "Guest Art" from illustrators Scott Kurtz, Yuko Ota, Brian Kesinger, and Tyson Hesse. This set includes 21 cards and a rules sheet, and supports games with 2 to 6 players. MSRP is $10.00.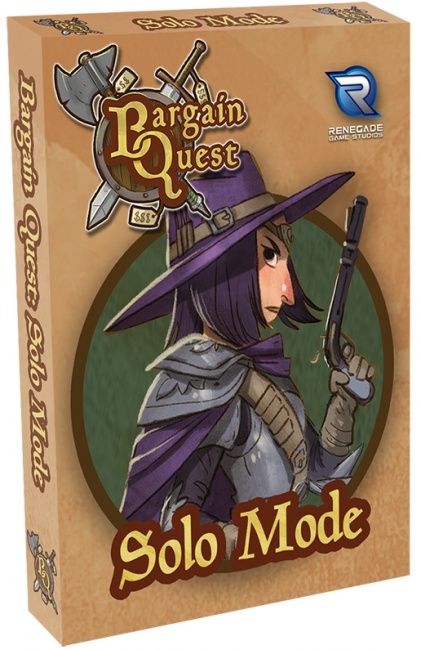 Solo Mode
creates a way to play the game solitaire, and also adds new "Competitor" cards that can be used in multi-player games. This expansion requires the base game, and includes 20 cards and a rulebook. For games with 1 to 6 players. MSRP is $10.00.
Both expansions were designed by
Bargain Quest
creator Jonathan Ying, and require the base game in order to play.
The two new expansions join the larger
Black Market Expansion
, also releasing in May (see "
Criminal Elements Infiltrate 'Bargain Quest'
").