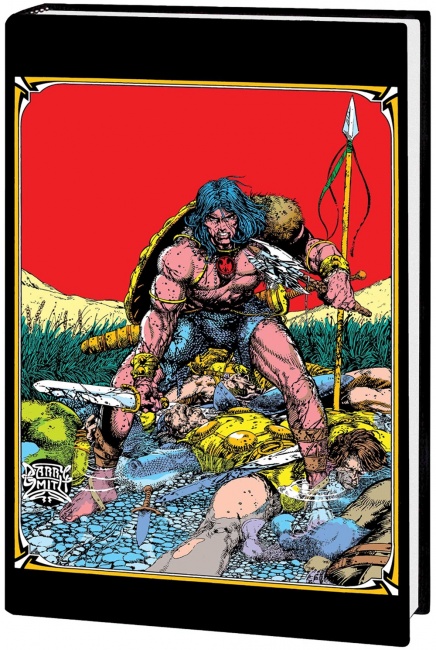 Conan the Barbarian will star in a new art book from Marvel.
The Marvel Art of Conan the Barbarian
is an oversized hardcover that will be on sale August 7. The 224-page book has an MSRP of $50.00.
The Marvel Art of Conan the Barbarian is written by John Rhett Thomas and features a cover by Barry Windsor-Smith. It features artwork from three decades of Marvel's Conan comics, with contributions from Windsor-Smith, Gil Kane, Neal Adams, John Buscema, Marc Silvestri, Michael Kaluta, Mike Mignola, and more. The volume has a parental advisory for language and content.
The rights to the legendary Cimmerian reverted to Marvel after being held for several years by Dark Horse (see "Conan Returns to Marvel"). Conan will slash his way into the Marvel Universe in Avengers: No Road Home in March (see "Marvel Expands Conan Footprint"). The barbarian will also star in Shinobi 7 games in 2019 (see "Conan Heads for Shinobi 7"), and Amazon is developing a Conan TV series (see "'Conan' TV Series From Amazon").