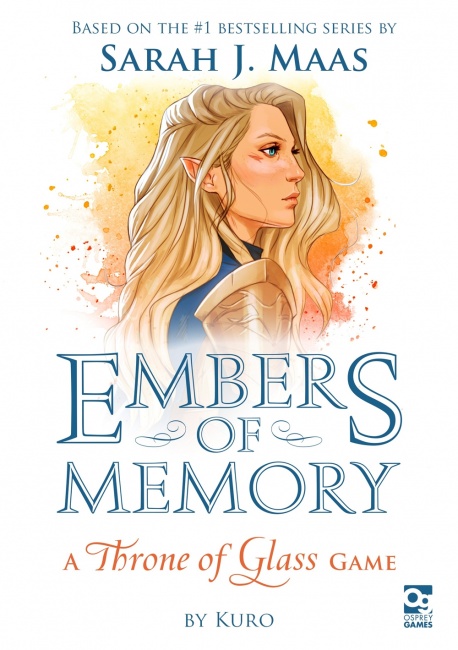 Osprey Games has announced a license to produce a card game based on the Sarah J. Maas novel
Kingdom of Ash
.
Embers of Memory: A Throne of Glass Game
will release in October.
Based on a design by Japanese designer Kuro (
The Ravens of Thri Sahashri
,
Seventh Hero
),
Embers of Memory
is a two-player cooperative game that explores the mental struggles of Aelin Galathynius during her imprisonment, as described in
Kingdom of Ash
. The two players must work together to help the young queen recover her memories and defeat her inner demons before she succumbs to her Fae torturers.
Embers of Memory
will feature all-new artwork by Coralie Jubenot.
This summer, Osprey will release a board game based on the works of Susanna Clarke (see "
The Magic of 'Jonathan Strange and Mr. Norrell' Made Manifest
").