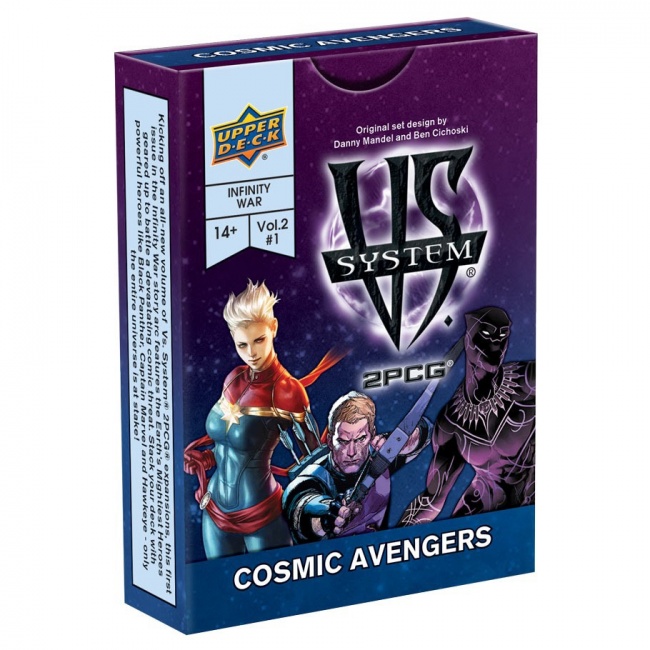 Volume 2 of Upper Deck's
Vs. System 2PCG
will open on February 6 with the first issue of the new
Infinity War Arc: Cosmic Avengers
.
The Infinity War Arc will bring the events surrounding the Infinity Gauntlet and the battle against Thanos into the Vs. System 2PCG game. Cosmic Avengers will be the first of three sets, and its focus is on the heroes. The set will feature Black Panther, Captain Marvel, Hawkeye, and other members of the Avengers team.
MSRP is $14.99.
Click on the gallery below for a preview of cards from the set.
The second and third parts of the Infinity War Arc, Galactic Guardians and Black Order will release in March and April.
The last arc, Great Power, concluded with The New Defenders, released in October (see "'Vs. System 2PCG: The New Defenders"), followed by the Crossover Volume 1 in December (see "New 'Vs System' Set Revisits 11 Marvel Teams").