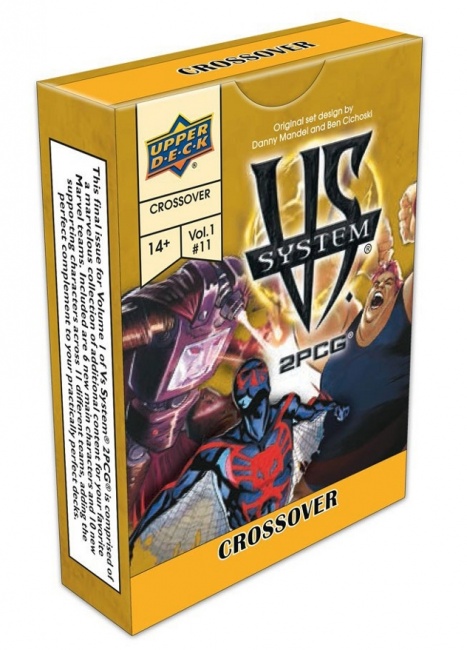 The last expansion set for Upper Deck's
Vs System
in 2018 will be the
Crossover Volume 1
issue, featuring characters from 11 different Marvel teams. The expansion will release on December 19.
The
Crossover
issue is focused on the
Big Apple Battle Featured Format
, and features characters that call the New York area home, including members of the Spider-Friends, Sinister Syndicate, Champions, Inhumans, Defenders, and Underworld, as well as A-Force, Femme Fatales, Monsters Unleashed, Leviathans, S.H.I.E.L.D., Hydra, and the Brotherhood of Mutants.
The 55 cards in the set include six new Main Characters like Spider-Man 2099, Green Goblin, and Venom, and ten new Supporting Characters like Rhino, Ironheart, and Captain Universe, that players can use in their decks. MSRP is $14.99.
Click Gallery below for full-size card images!
The preceding
Great Power Arc
for the game came to a close with the release of
The New Defenders Issue Pack
(see "
'Vs. System 2PCG: The New Defenders'
"). Upper Deck is supporting the game with an expanded organized play program beginning this month (see "
Upper Deck Expands 'Vs' Organized Play Events
").