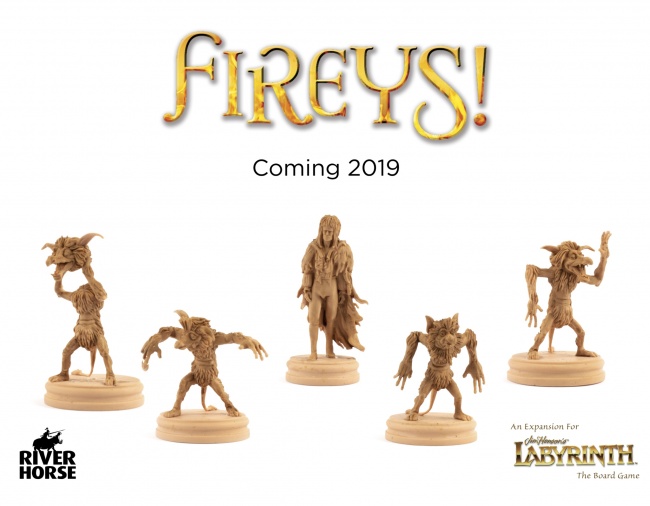 River Horse Games has revealed its third expansion for
Jim Henson's Labyrinth: The Board Game
: the
Fireys!
expansion will release in 2019.
The Fireys! expansion was teased last November (see "River Horse Games Goes Meta With 'Krowdfunder,' Teases 'Labyrinth' Expansion"). The company has now revealed the details of the new set, which features the hedonistic flame-producing Fireys. The expansion includes five unpainted miniatures: four Fireys plus an alternate model for Jareth. There are also five new Labyrinth cards, and rules for using the new models in the game.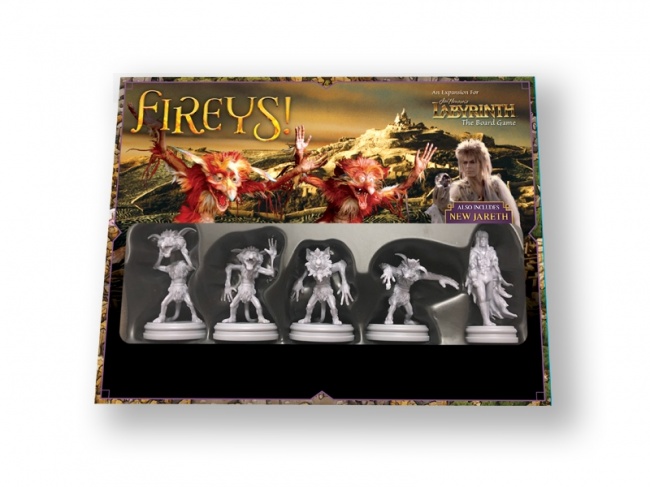 Fireys!
is an expansion for
Labyrinth
, and a copy of the base game is needed to play. MSRP is $29.99.
Jim Henson's Labyrinth: The Board Game was released in 2016 (see "Jim Henson's 'Labyrinth' Comes to Tabletop") and spawned two expansions, both released in 2017 (see "'Goblins!' Invades 'Jim Henson's Labyrinth'" and "'Labyrinth: The Board Game' Adds Oversize Deluxe Pieces").