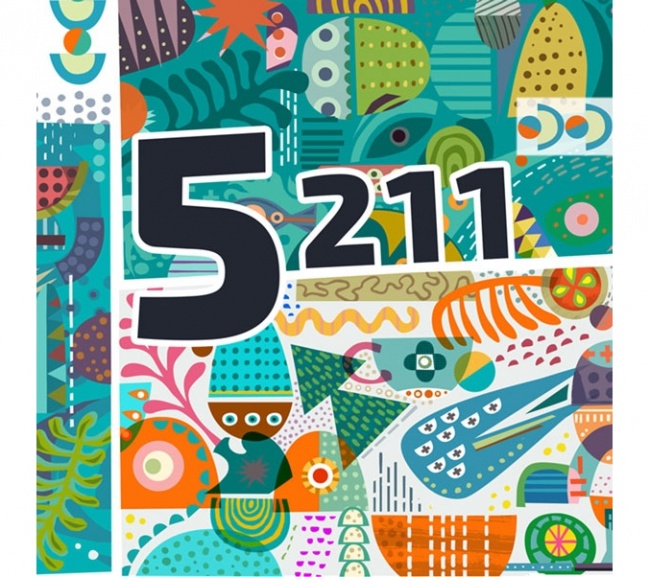 Canadian publisher Plan B Games is launching a new line of small box games under its Next Move Games imprint starting with
5211
, which will premier at Origins 2019 following a preview at Cannes 2019.
Created by Japanese designer Tsuyoshi Hashiguchi, 5211 is a card game in which players try to play cards that match the most popular color for the round, without allowing that color to become too popular or to be tied for highest popularity. The top color awards points, and once the deck runs out the player with the most points wins.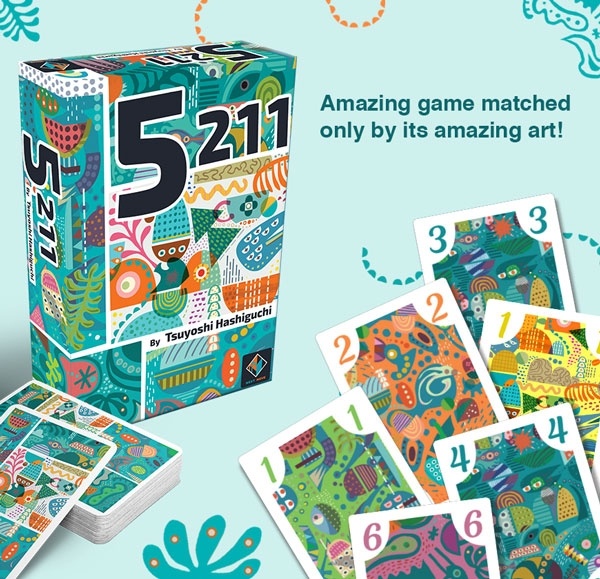 5211
will feature artwork by Chris Quilliams, whose work includes contributions to
Pandemic
and
Azul
. The game is intended for 2 to 8 players, ages 8 and up, and takes about 20 minutes to play. MSRP has not been announced.
5211 will be the first in a planned series of more compact games in smaller packaging coming from Next Move in the future.
Next Move is also premiering the dexterity-balancing game Tuki at Origins (see "'Ubongo' Designer's New Balancing Act").