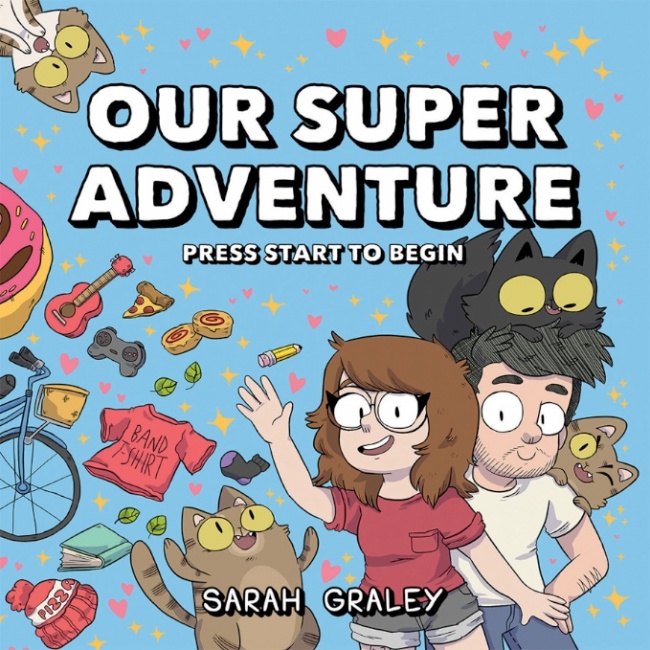 Following their success with webcomic collections like Katie O'Neil's
The Tea Dragon Society
and Sarah Graley's
Kim Reaper
, Oni Press is bringing
Our Super Adventure,
Graley's young adult romance webcomic, to print.
Starting in 2012, Graley's comic reads like a relationship diary, exploring the nuances of cohabitation with her four cats and boyfriend. Relatable relationship moments, like burning microwave popcorn and the joy of having a bed to yourself when your partner has to get up first, are paramount in
Our Super Adventure
. Now with this upcoming print version, which kicks off with
Our Super Adventure: Press Start to Begin,
two years of Graley's relationship chronicle will hit comic shop and book store shelves.
The book releases in March to both comic stores and book trade. The second volume,
Our Super Adventure: Video Games and Pizza Parties,
is due out in July (see "
Oni Press Summer 2019
").
Graley also has a graphic novel due out from Scholastic's Graphix imprint this year:
Glitch,
in May (see "
Scholastic Unveils Summer 2019
").