Scholastic's Summer 2019 catalog includes a couple of comics heavy hitters and much more.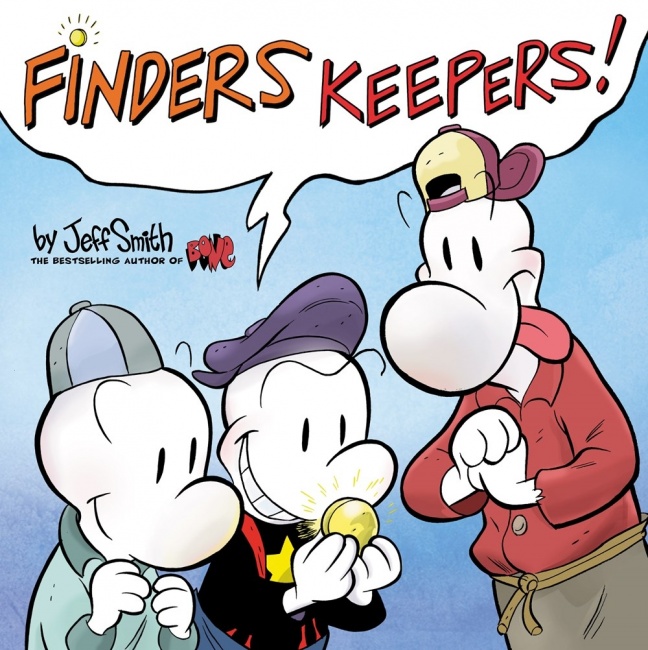 Creator Jeff Smith brings back the Bone cousins for
Finders Keepers
, a picture book in which a coin leads to exciting and hilarious adventures. The 48-page dustjacketed hardcover is on sale July 30 for an MSRP of $17.99.
Raina Telgemeier, the bestselling creator of Smile, Sisters, Drama, and Ghosts, will help middle grades readers tell their own story in Share Your Smile: Raina's Guide to Telling Your Own Story (see "Kids Comics Roundup: New How-To From Raina Telgemeier, New Dog Man, More"). The 144-page hardcover uses journaling and other interactive techniques to offer tips for the creative process. The book is on sale April 30 for an MSRP of $12.99.
In Sarah Graley's Glitch, Izzy's all-too-real adventures in the virtual reality of Dungeon City threaten her real-world relationship with her best friend Eric. The 192-page paperback will be in stores on May 14 for an MSRP of $14.99.
Monster brothers Wolfie, Jackson, and Roy face down a villainous CEO who's after their favorite pizza joint and dead set on making everyone in town a zombie in Wolfie Monster and the Big Bad Pizza Battle. The 144-page paperback by Joey Ellis will be on sale June 25. MSRP is $12.99.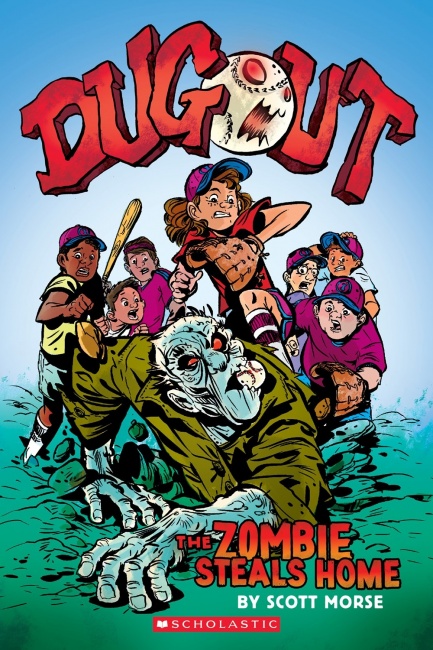 Cartoonist and animator Scott Morse (
Magic Pickle, Southpaw, Soulwind
) combines sisterhood, baseball, witchcraft, and zombies for
Dugout: The Zombie Steals Home
. The 256-page paperback is out June 25 for an MSRP of $12.99.
The Boy Who Became a Dragon: A Biography of Bruce Lee tells the tale of the global superstar and martial arts master, from his childhood in Japanese-occupied Hong Kong to the discrimination and bullying he faced as an immigrant in the United States. The 240-page dustjacketed hardcover from Jim Di Bartolo is on sale July 30. MSRP is $27.99.
Dany uses her magic sketchbook to make a duplicate of herself to help with homework and make her popular, but she accidentally releases a havoc-wreaking dog in the process in Making Friends: Back to the Drawing Board from Kristen Gudsnuk. The sequel to Making Friends (see "Review: 'Making Friends' GN") will be in stores on July 30. The 224-page paperback has an MSRP of $12.99.
Click on the Gallery for cover images.