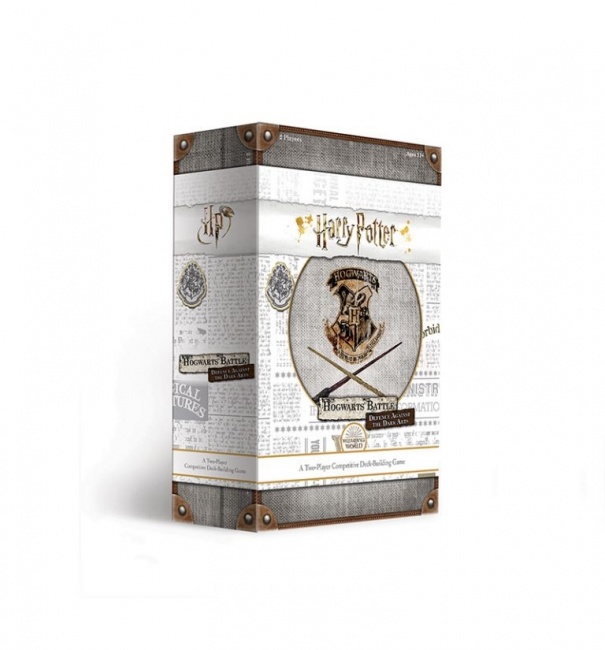 USAopoly (The OP) announced three new licensed
Harry Potter
-themed table top games that will release in 2019.
Harry Potter Defense Against the Dark Arts is a two-player deck-building game inspired by Harry Potter Hogwarts Battle (see "USAopoly Reveals 'Harry Potter Hogwarts Battle'"). Players compete to learn offensive and defensive magic skills to protect themselves while stunning their opponent. The game is planned for summer release. MSRP was not announced.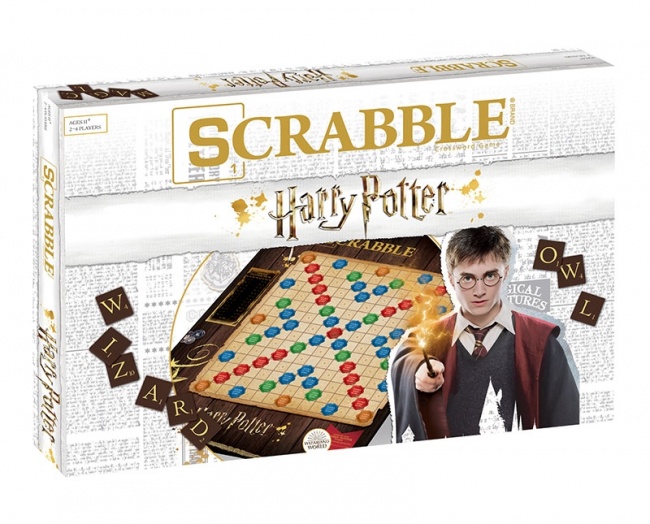 Scrabble: World of Harry Potter
adds a magical twist to the long-standing word game. In addition to traditionally allowed words, players can add their "Wizarding World" vocabulary of character names, locations, spells, and potion names to the mix of acceptable words, and may even earn them a Magical Word bonus. This version also includes Harry Potter cards, with directives to complete to earn more points. Release is planned for spring. MSRP is $29.95.
The third game title is still under wraps, but it is cooperative and it will be launched in 2019. With Niantic Labs, the company behind Pokemon Go, planning to launch the augmented reality game Harry Potter: Wizards Unite later this year, could the game be tied to that (see "'Harry Potter - Wizards Unite' Issues a Call for Volunteers")?
USAopoly announced a rebranding as 'The OP' earlier this week (see "USAopoly Signs Licensing Partnership With Animation Studio LAIKA").