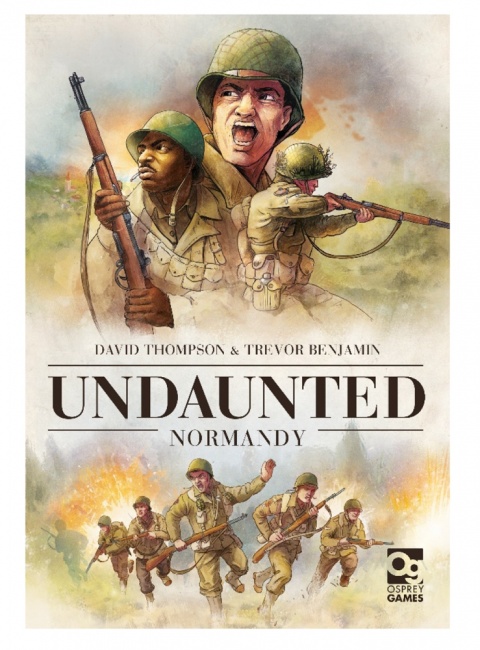 In August, Osprey Games will release
Undaunted: Normandy
.
In Undaunted: Normandy, two players face off to recreate the history of the US 30th Infantry Division as it fights its way across France following the D-Day landings. One player controls a platoon of American soldiers, while their opponent controls a platoon of German soldiers, who face off in a series of combats.
The platoons develop over the course of the game using a deck-building mechanic, with reinforcements adding cards and casualties removing them. The cards are used to resolve battles, allowing players to seize the initiative, control their troops, and call for reinforcements.
Undaunted: Normandy was created by David Thompson and Trevor Benjamin (the team behind War Chest and Orc-lympics). It will feature artwork by Roland MacDonald (Stop Thief!, Kaiju Crush). The box contains 108 cards, 18 large map tiles, dice, tokens and a campaign booklet. MSRP is $40.00. [Updated 3/1/19]
In June, the company will release a game based on the work of Susanna Clarke (see "The Magic of 'Jonathan Strange and Mr. Norrell' Made Manifest"), followed by one inspired by the novels of Sarah J. Maas in October (see "Osprey Ignites 'Embers of Memory'").