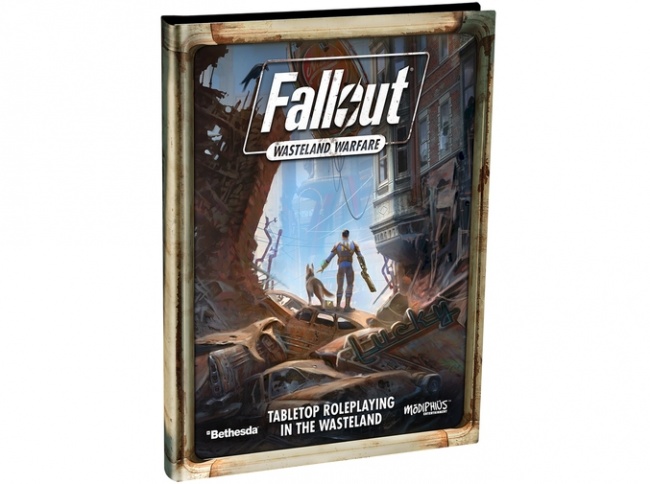 Modiphius Entertainment will produce two role playing games based on Bethesda Softworks hit
Fallout
series. The first, the
Fallout: Wasteland Warfare Roleplaying Game Expansion,
will be based on Modiphius' own miniatures game and will release this summer. A second, as-yet-unnamed game will release in 2020.
The Fallout: Wasteland Warfare Roleplaying Game Expansion will be a hybrid product that can be used as a role playing expansion for the miniatures game (see "Modiphius Preps 'Fallout: Wasteland Warfare'") or separately as a stand-alone role playing game. The book, written by Fallout: Wasteland Warfare's designer James Sheahan, will expand on the narrative aspects of the miniatures game, including rules for creating characters and writing adventures.
In addition, the book includes background information on the locations and factions that appear in the game, a campaign of three linked adventures that are also suitable as stand alone scenarios, and recommendations for game masters who want to run a campaign in the Fallout world. Along with the book itself, buyers will get access to digital files including a pdf copy of the book and character and weapon cards from the miniatures game that are needed to play the role playing game.
The game is intended for groups with 1 game master and up to 6 players, ages 14 and up. MSRP has not been announced.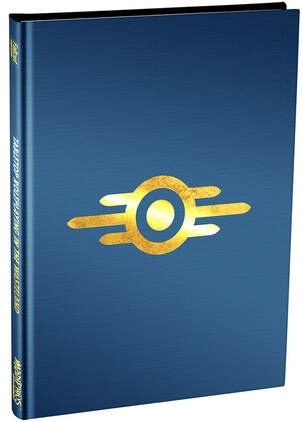 Modiphius plans to release a standard "Sole Survivor" edition as well as an upgraded "Vault Tec Collector's Edition." A complete boxed set is also in the works, releasing in the holiday season.
Next year, the company will release a completely separate role playing game built on its 2d20 System, the system used in Infinity: The Roleplaying Game, Star Trek Adventures, and Conan: Adventures in an Age Undreamed Of. This system is currently in development under the lead of Sam Webb (Star Trek Adventures).