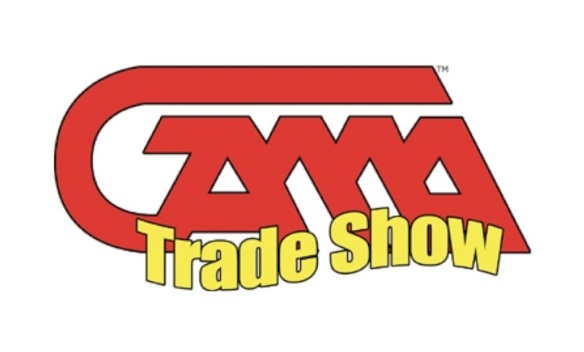 GAMA Trade Show set attendance records in its second show in Reno, Nevada, topping previous highs by all key measures used by the organization, GAMA Retail Division Chair Dawn Studebaker announced at the Retail Division Meeting and Dinner in Reno Tuesday night. She provided rough numbers for 2019: 900 retailer badges, representing 480 unique stores, and 1800 badges overall. Those represented substantial growth over the first year in Reno, which while showing some growth in unique stores had actually showed a decline in retailer badges.
GAMA Trade Show Attendance Numbers
Year
Unique Stores
Retailer Badges
Total Badges
2017
390
784
1684
2018
405
686
1686
2019
480
900
1800
Retailer badges were capped this year for the first time, due to capacity limits at various retailer event venues (see "Retailer Badges for GAMA Trade Show Sold Out").

This is the second year of a four-year commitment to the Peppermill Resort in Reno. The Game Manufacturers Association, which runs the show, moved it here in 2018 after a long run in Las Vegas. With capacity now reached for retailers (exhibit space was sold out beginning the first year in Reno, 2018), the show will find it difficult to grow until a new venue can be obtained, in 2022.

The organization is forming a site search committee to solicit member input and research alternatives for the 2022 move, Studebaker told the attending retailers.