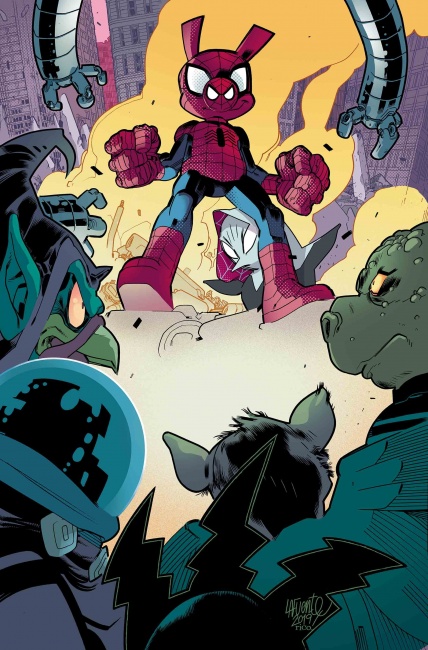 Marvel Comics is finally releasing themed product to capitalize on the popularity of last fall's
Spider-Man: Into the Spider-Verse.
The animated feature won an Oscar this winter, and is already out on home release (see "
DVD Round-Up: 'Spider-Man: Into the Spider-Verse,' 'Mary Poppins Returns,' & 'Craig of the Creek'
"), but there hasn't been a lot of comic-based product in the market for fans who are discovering these different incarnations of the wall-crawler for the first time.
Spider-Man Annual #1 – Featuring Spider Ham! Written by Jason Latour and drawn by Latour and David Lafuente is a 40-page one-shot showing another adventure set in the Spider-verse. When Spider-Gwen's dimension-hopping web-watch ends up in the wrong hands, the wisecracking waddler known as Spider-Ham must save the day. Variant covers will be provided by Ron Lim, and John Tyler Christopher, as well as an animation variant cover, and a hidden gem variant cover. MSRP is $4.99. Release is June 26.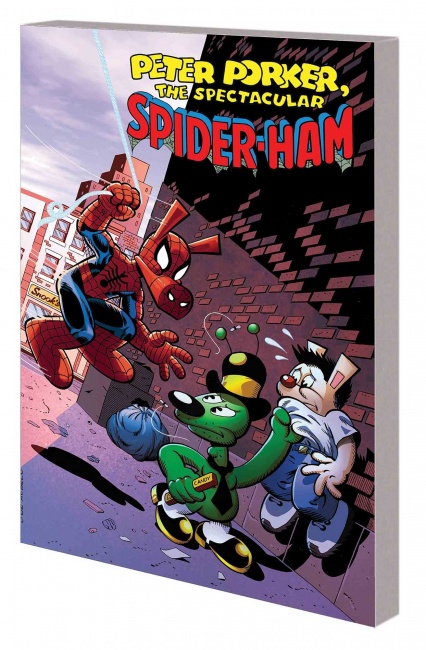 Peter Porker, The Spectacular Spider-Ham: The Complete Collection Vol. 1
collects the best of the best of the porcine parody's many adventures with Thrr, Dog of Thunder, Deerdevil, Nick Furry, Goose Rider, the invincible Iron Mouse and more. Includes
Marvel Tails
#1 and
Peter Porker, the Spectacular Spider-Ham
#1 – 17. The cover is drawn by Jose Albelo. The 424-page trade paperback has an MSRP of $39.99. Release is set for June 26.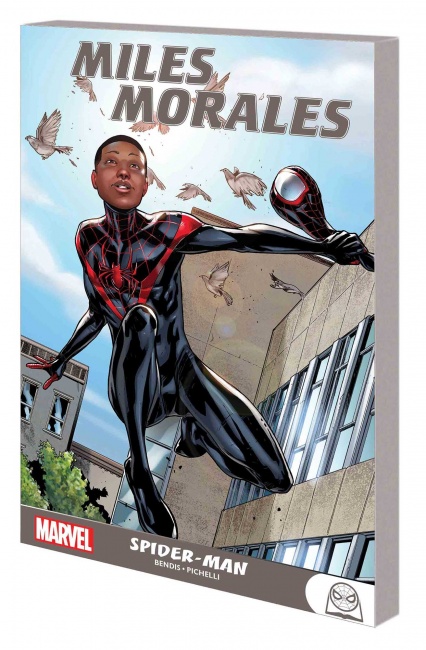 The
Miles Morales: Spider-Man
original graphic novel by Brian Michael Bendis with art by Sara Pichelli is a 264-page trade paperback aimed at middle-grade readers. Miles Morales must take up the mantle of Spider-Man when Peter Parker dies. How will he navigate this new world of super powers with only his friend Ganke and his inner responsibility as his guide? Will he be able to take on the Scorpion? MSRP is $12.99. Release is set for July 24.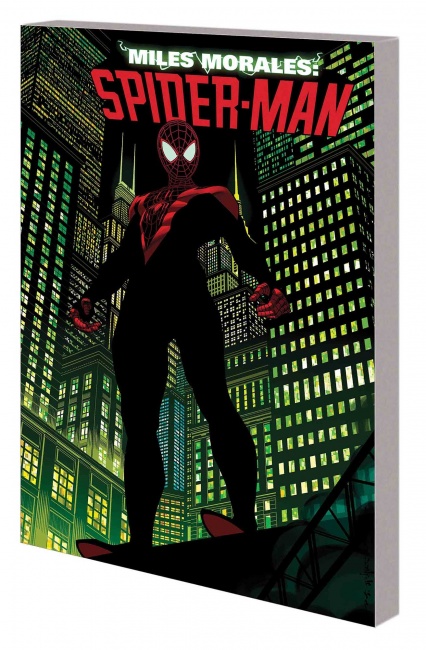 Miles Morales Vol 1: Straight Out of Brooklyn
is written by Saladin Ahmed, with art by Javier Garron and a cover by Brian Stelfreeze. Collecting
Miles Morales: Spider-Man
#1 – 6, this 136-page trade paperback sees Miles back in the spotlight facing the rampaging Rhino. He also dodges the Vice Principal and his friends' questions when they play hooky. MSRP is $17.99. Release is set for July 17.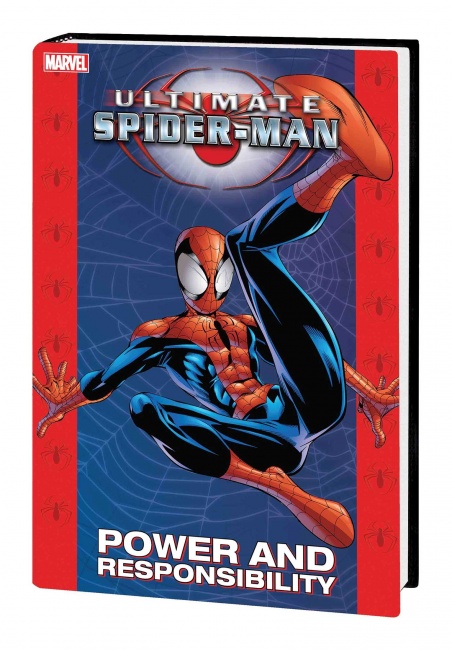 Ultimate Spider-Man: Power and Responsibility Marvel Select HC
is part of the series handpicked by Marvel Editorial to show off pivotal storylines. Written by Brian Michael Bendis and Bill Jemas, with art by Mark Bagley. Spider-Man is ready for the 21st century and Bendis and Bagley have reinvented him to reassert himself as one the world's most popular characters. The 200-page collection collects
Ultimate Spider-Man
(2000) #1 – 7. MSRP is $24.99. Release is set for October 9.
June will also see a lot of Spider-centric True Believer $1 reprints releasing (see "Preview: 'True Believers: Spider-Man' Covers").