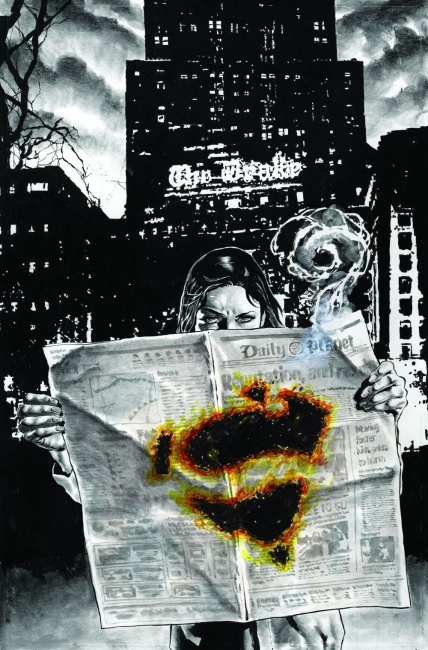 DC Comics will launch two limited series this July focusing on Superman secondary characters Lois Lane and Jimmy Olsen.
Lois Lane will be written by Greg Rucka and drawn by Mike Perkins, with a first issue cover by Perkins, and a variant by Jenny Frison. The 12-issue series will see Lois on the road, pursuing a story that hits close to home, a major threat to her husband Superman. The plot reaches across the planet, as a conspiracy that involves world leaders and international power brokers. The series launches on July 3.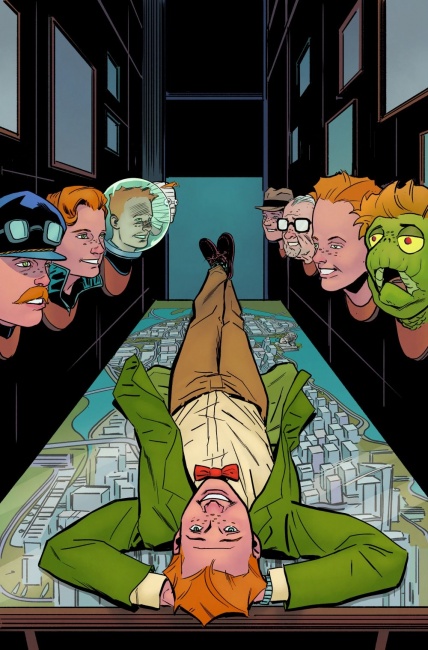 Jimmy Olsen
will be written by Matt Fraction, with art and main cover for issue 1 by Steve Lieber. A variant cover for #1 will be provided by Ben Oliver. Superman's best friend Jimmy Olsen will be touring the bizarre undersize of the DC Universe in this 12-issue series. The Daily Planet photographer will be leaving the safety of Metropolis on a centuries-spanning tour of the weird as he faces death, destruction, and giant turtles. Also he dies. The series launches on July 17.
See all four covers in the gallery below!