Fantasy Flight Games will release the
Villains of Eriador Figure Pack
expansion for its
The Lord of the Rings: Journeys in Middle-earth
adventure game in Q3.
The Villains of Eriador Figure Pack features a set of three unpainted plastic miniatures for use with the soon-to-be released Journeys in Middle-earth game (see "'The Lord of the Rings: Journeys in Middle-earth'"). Players can add these new villains to the app-driven game to introduce new challenges for their heroes to face.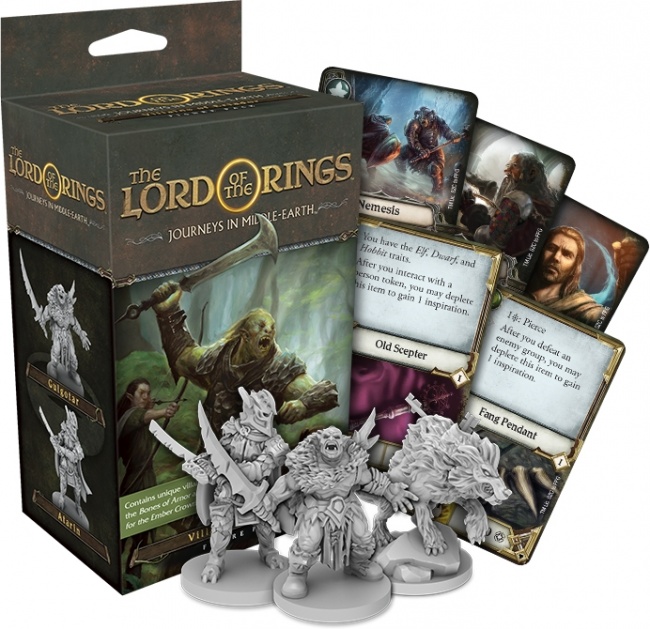 The miniatures depict the villains Gulgotar, Atarin, and the worg Coalfang. The set also includes six new trinket cards and three new title cards to give players a hand. MSRP is $14.95.
The new components can be used with the Bones of Arnor campaign in the base game set or with the new Hunt for the Ember Crown campaign, which will be available for download in the third quarter.