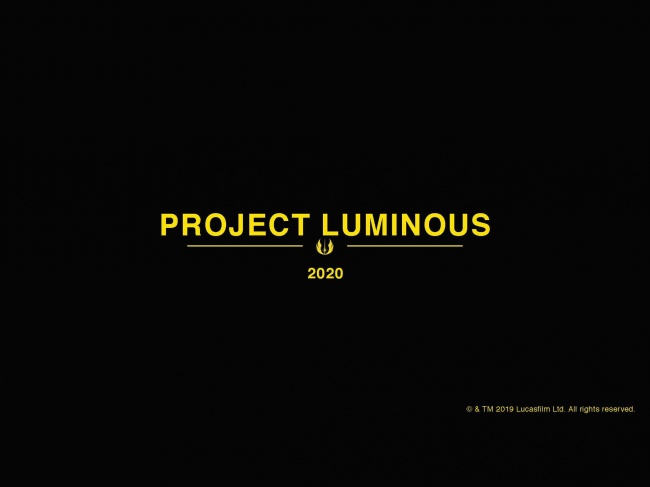 At last weekend's Star Wars Celebration, Marvel made several announcements regarding the Star Wars comic line, which is adding some big-name talent.
Charles Soule (Darth Vader, Letter 44, Daredevil) posted a teaser on Twitter for Project Luminous, with nothing besides the date 2020. He tagged Justina Ireland, Claudia Gray, Cavan Scott and Daniel Jose Older (see below.)
Greg Pak and Phil Noto will be taking over as creative team on the main Star Wars comic beginning with July's issue #68. Pak will write, with Noto on interior and cover artwork.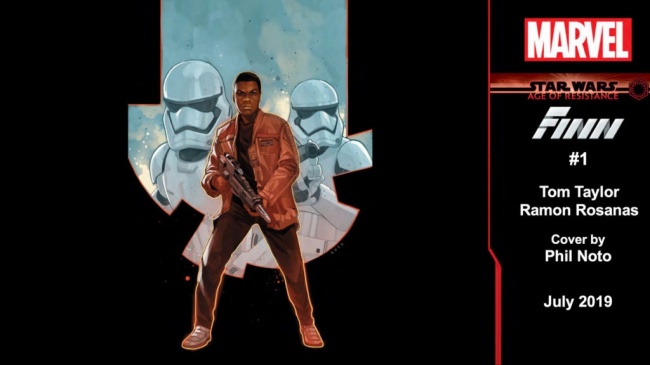 The series of one-shots for heroes and villains of the original trilogy films will continue through June (see "
'Star Wars' Enters the 'Age of Rebellion'
"), and in July, the
Star Wars: Age of Rebellion
one-shots will launch. According to
THR,
this series, which focuses on characters from the new trilogy, will include nine issues, eight of which will be written by Tom Taylor
(X-Men Red, Friendly Neighborhood Spider-Man
). The ninth issue will include three stories, covering characters Admiral Holdo, Maz Kanata, and BB-8, written by Taylor, G. Willow Wilson, and Chris Eliopoulos.
This is what is known about the Star Wars: Age of Resistance titles:
July
Finn #1
Captain Phasma #1
Special #1 (Holdo, Maz, BB-8)
September
Unscheduled but announced: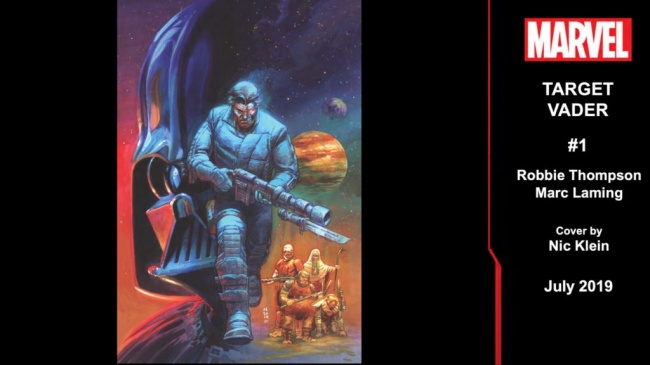 Another title was teased,
Target Vader,
from the creative team of Robbie Thompson and Marc Laming. It will focus on an older character from the
Star Wars
universe. Valence, a cyborg bounty hunter that first appeared in
Star Wars
#16 in 1977, will be the main character. Valence hates Darth Vader, and now he's put together a crew of bounty hunters to hunt him down. The series launches in July.
See promo images in the gallery below!