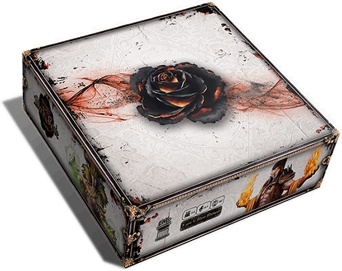 Ares Games and Ludus Magnus Studio have signed a deal under which Ares Games will publish and distribute retail versions of Ludus Magnus games. The first two games to fall under the new deal are
Black Rose Wars
and
Dungeonology
.
Under the new arrangement, Ludus Magnus will continue to develop games for the Kickstarter market with Ares producing and handling distribution of the retail editions of the new games. These retail editions may feature different content than the Kickstarter versions, adapted to a packaging size and price point more suitable to the hobby market.
The two companies have a history of working together, having collaborated on crossover products combining Sine Tempore and Galaxy Defenders as well as Black Rose Wars and Sword & Sorcery. Ludus Magnus also contributed to the development of Ares' upcoming Ancient Chronicles game series (see "Dungeon-crawler 'Sword & Sorcery' Launches New Cycle").
The first game for the new partnership is Black Rose Wars, which Ludus Magnus funded through a $1.3 million Kickstarter last year. In this game, players are mages competing to become the Supreme Grand Master of a lodge of wizards through a series of magical battles. MSRP will be less than $100, but has not been finalized. Release is estimated for Q4 /Q1 2020.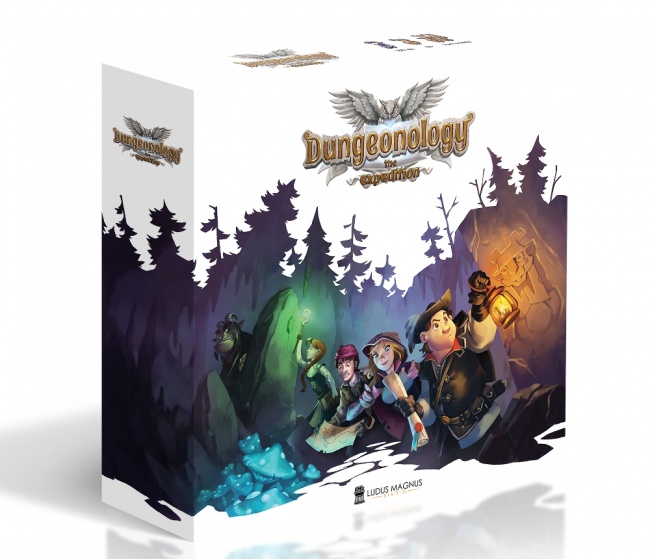 The second game will be
Dungeonology
, for which Ludus Magnus is currently seeking funding through Kickstarter. In this twist on the dungeon crawl theme, the players are students studying the craft of dungeon building, as opposed to slaying monsters and amassing treasures. MSRP is estimated to be between $50 - $70 depending on final contents. Release is estimated for Q4 /Q1 2020.
Details about the Ares versions of both games, including release dates and MSRP, have not yet been revealed.
Earlier this year, Ares announced that it had acquired the rights to Ian Brody's Quartermaster General series (see "'Quartermaster General' Transfers to Ares").