It's springtime in the anime and manga world, as the con season heats up (this weekend it's Anime Boston) and announcements start rolling out.
Kazuo Koike, creator of Lone Wolf and Cub, died on April 17 of pneumonia at the age of 82, and Monkey Punch, best known for his manga series Lupin III, died on April 11, also of pneumonia, at the age of 81, according to Anime News Network
Seven Seas made a number of new title announcements this week:
Dirty Pair,
by Haruka Takachiho and Hisao Tamaki: Takachiho is the author of the original
Dirty Pair
novels, which were adapted into anime and manga and, famously, used as the basis for American comics by Adam Warren. The manga features two beautiful mercenaries who always leave a trail of destruction in their wake. This is the first time the manga is being published in English; Seven Seas will release it as a two-in-one omnibus on December 17, 2019, with an MSRP of $19.99.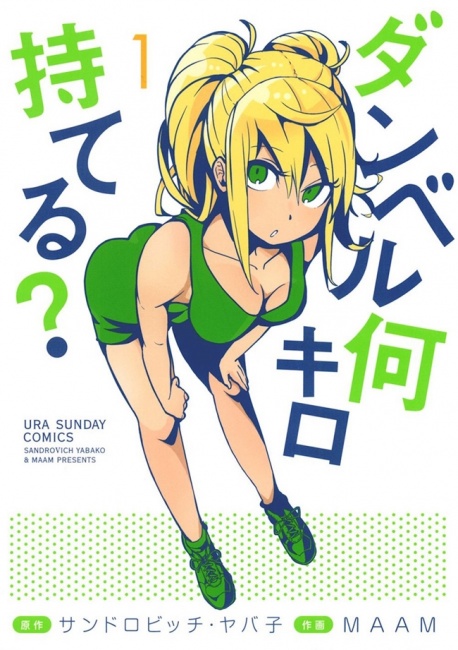 Dumbbell Nan Kilo Moteru?
by Sandrovich Yabako and MAAM: High schooler Sakura heads to the gym when she notices her weight starting to creep up, and once she meets the hot weight trainer Machio, it's an easy sell to get her pumping iron. The first volume is scheduled for a November 19, 2019, release with an MSRP of $12.99.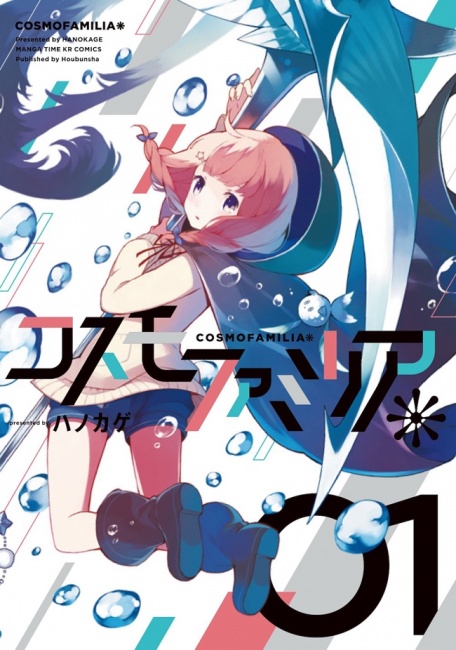 Cosmo Familia
by Hanokage: Seven Seas is going for name recognition with this one, as Hanokage is the artist for several of the
Puella Magi Madoka Magica
manga. Like those,
Cosmo Familia
is a magical-girl manga, this one about a girl who has to battle the cute but dangerous creatures known as Cosmofs, who have invaded her world and spirited away her family. The first volume will be out on March 24, 2020, with an MSRP of $12.99.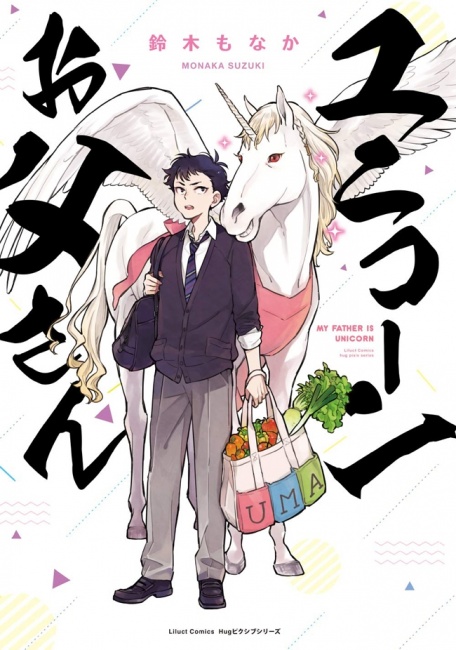 My Father Is a Unicorn
by Monaka Suzuki: Masaru wants to be a good dad to his new stepson, teenager Issei Uno, while his wife is away, but Masaru is no ordinary stepfather: He's a shape-shifting unicorn who sometimes takes the form of a talking horse and other times looks like a beautiful man. This comedy manga is due out on December 17, 2019, with an MSRP of $13.99.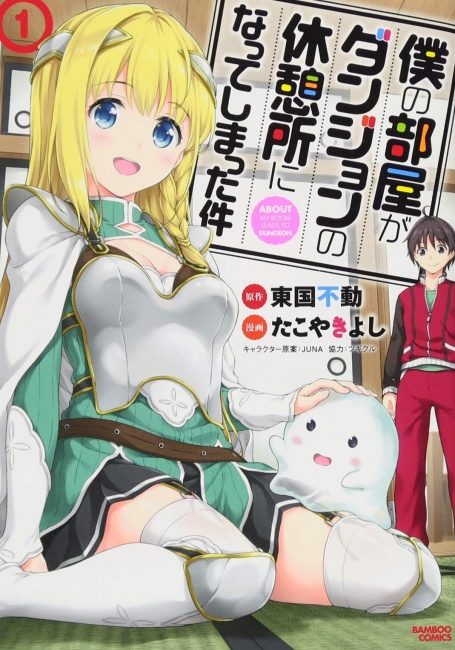 My Room Is a Dungeon Rest Stop
by Tougoku Hudou and Takoyakiyoshi: High school dropout Touru gets a great deal on a deluxe rental, because it's connected to a dungeon in another world. That's OK with him, as he's up for some adventure, but this is a comedy manga, so nothing goes as planned. The first volume is scheduled to be released on January 7, 2020, with an MSRP of $12.99.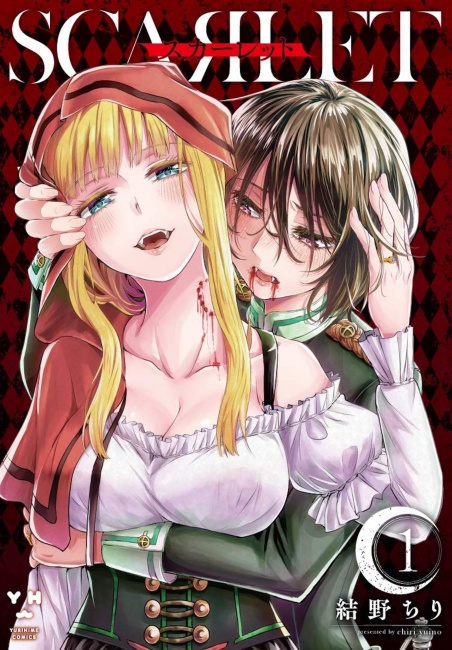 Scarlet,
by Chiri Yuino: After Finé Hera takes an illegal drug that leaves her literally bloodthirsty, she makes a deal with Iris Redhood: Iris will let Finé drink her blood, but for a price. The two then decide to investigate the drug and how to reverse its effects. This yuri manga will be released on February 11, 2020, with an MSRP of $12.99.
In addition, Seven Seas announced four mature titles in its adults-only Ghost Ship imprint: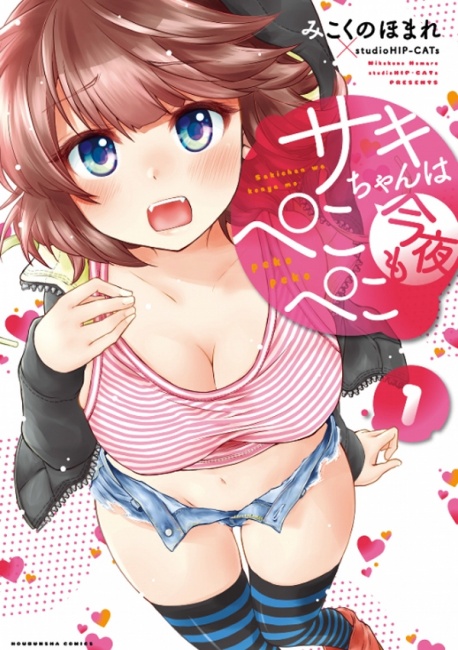 Saki the Succubus Hungers Tonight
by Mikokuni Homare and studioHIP-CATs: Saki is a novice succubus who's still learning the tricks of the trade, so to speak, and her first victim is a 30-year-old virgin. Yes, it's a comedy. The first volume will be released on January 28, 2020, with an MSRP of $13.99.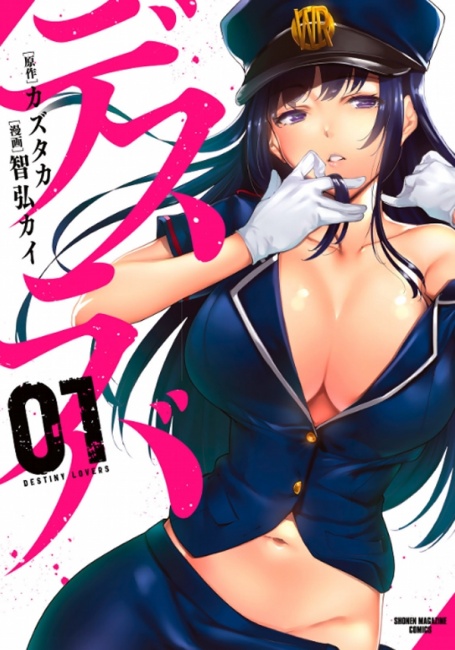 Destiny Lovers
by Kazutaka and Kai Tomohiro: Fujishiro Kosuke pledged to save his virginity for his first love, a childhood friend, but keeping his promise gets a lot harder when he is kidnapped by a group of women in fetish gear and taken to a secret sex prison.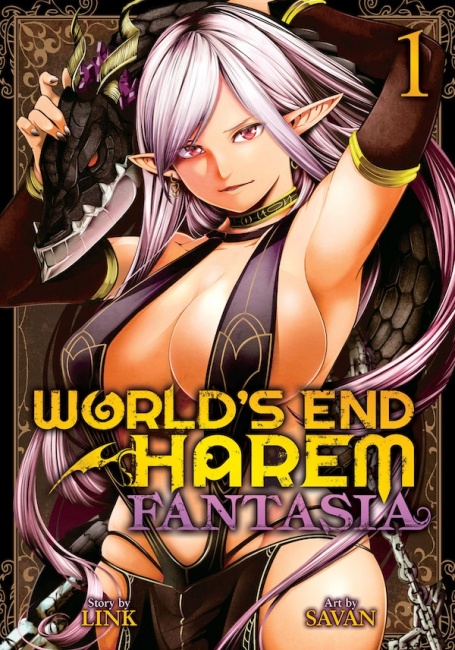 World's End Harem: Fantasia
by LINK and SAVAN: This is a swords-and-sorcery harem manga about a warrior, his harem, and a shady elf. Watch for the first volume on September 24, 2019, with an MSRP of $13.99.
Click Gallery below for full-size images!