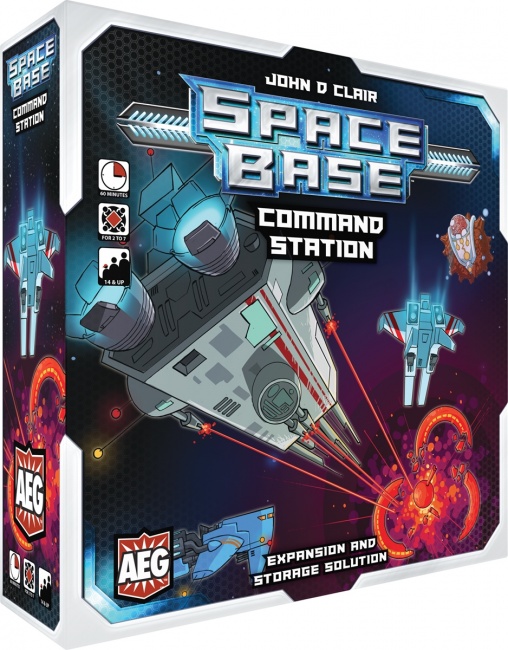 Alderac Entertainment Group has announced a new expansion set for its
Space Base
game.
Command Station
will release on September 6.
Space Base: Command Station
allows up to two additional players to join in on the science fiction dice game (see "
Alderac's Major Q2 Releases
"), permitting games with up to seven players. The expansion includes everything the two additional players need for the game: 2 player boards, 24 starting ship cards, 30 charge cubes, and 2 sets of starting cubes. It also has some additional components to help streamline gameplay and balance larger groups, with 14 pre-deployed cards - 2 each for seven players. The box also offers additional storage room for components.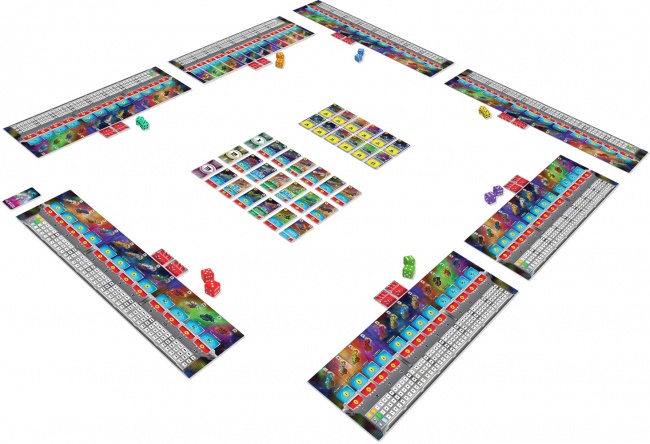 MSRP for the expansion is $39.99. A copy of the base game is required to play.
Command Station
is also fully compatible with the first expansion,
The Emergence of Shy Pluto
(see "
'Thunderstone Quest' and 'Space Base' Expansions
").