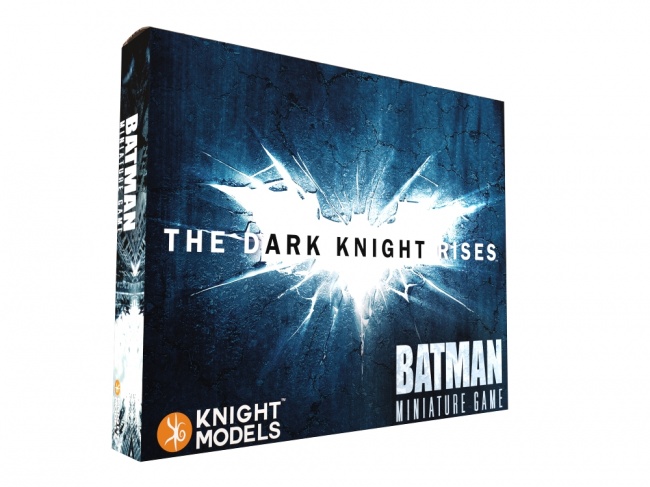 Knight Models continues to steadily add content for its
Batman Miniature Game
and
Harry Potter Miniatures Adventure Game
. Here are expected releases for May.
The Batman Miniature Game is recreating Christopher Nolans' The Dark Knight Rises with The Dark Knight Rises Game Box, a two-player starter box. The set contains 12 unpainted and unassembled miniatures (Batman, Catwoman, 3 GCPD policemen, Bane, Miranda Tate, Barsad, 2 Mercenaries, and 1 Batpod) and the Tumbler Batmobile. MSRP is $149.99.
The Tumbler & Batpod are also available as a separate purchase for players who want these pieces for both teams. MSRP is $52.00.
Why So Serious is a pack that includes the Joker (Heath Ledger) as well as Happy, Cluckles, Grumpy, and the Bus Driver. MSRP is $45.95
Harvey Dent's two personalities will be on display in The White Knight & Two Face, a set that includes Gotham's legendary District Attorney, as well as his other side, which comes out when he's disfigured by fire. MSRP is $30.00.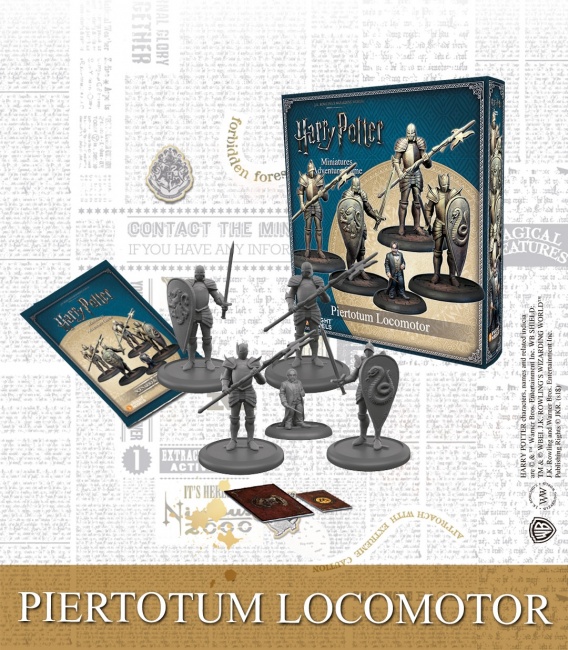 The Harry Potter Miniatures Adventure Game
will be adding some reinforcements for the dark faction with
Death Eaters on Brooms.
MSRP is $30.00.
Hogwarts charms master Filius Flitwick joins the game in Piertotum Locomotor. MSRP is $40.00.
See images of all releases in the Gallery below.
April saw the addition of Batwoman and Hogwarts Teachers and Centaurs to their respective games (see "'Harry Potter' and 'Batman' Minis Games Continue to Expand").