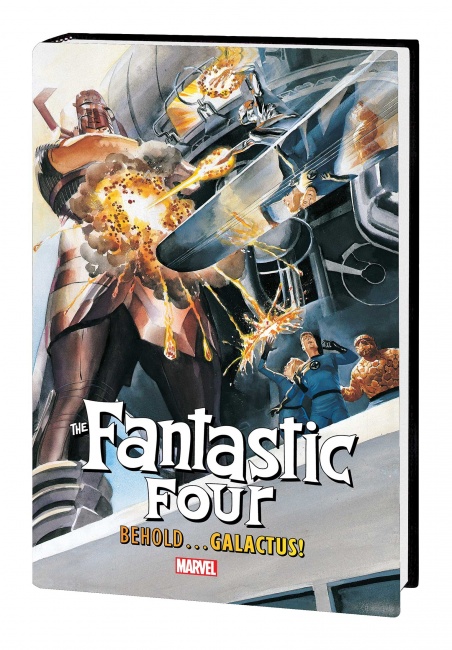 Marvel Comics will release
Fantastic Four: Behold… Galactus,
a new entry in its Marvel Select graphic novel line depicting pivotal storylines, on October 23 with an Alex Ross cover.
This volume includes stories by Stan Lee and Jack Kirby, Lee and John Buscema, and finally John Byrne; pitting the First Family against the Devourer of Worlds and his Heralds for the fate of Earth. The first story collects Fantastic Four (1961) #48 – 50, the epic saga of the World-Easter and his herald, the Silver Surfer versus the Four. The second story collects Fantastic Four (1961) #120 – 123, which sees the arrival of herald Gabriel the Air-Walker and promised doom for the human race. In the third story, collecting Fantastic Four (1961) #242 – 244, the Devourer return to Earth with his herald Terrax, and the whole Marvel Universe gathers to help the Four save the planet.
The 232-page, hardcover has an MSRP of $24.99.