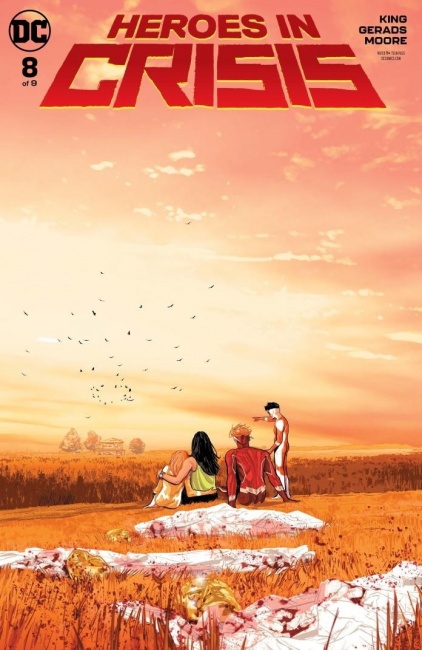 Tom King, writer of DC's
Heroes in Crisis
miniseries, revealed on Twitter that he's been getting death threats from people who don't like his stories. He shared the message he sent to Twitter while reporting the threat. "I write comic books for DC Comics," he wrote. "This person did not like my comic book and so they threatened to kill me. Thank you."
His screenshot of that message also included his comment: "I'm doing this too often."
The revelation follows the release this week of the controversial 8th issue of the miniseries, written by King with art by Mitch Gerads and Travis Moore. The series features a storyline about a crisis center for superheroes (see "
DC Builds a Sanctuary for 'Heroes in Crisis'
").
The last time we can remember this kind of reaction to a storyline was to Nick Spencer's
Captain America
storylines a few years back, which also generated death threats, according to
The New York Times
.
Originally planned as a seven-issue miniseries with two specials, the
Heroes in Crisis
story is now configured as a nine-issue miniseries, with one issue remaining. It's been one of DC's top-selling books (see "
Top 500 Comics-February 2019
").