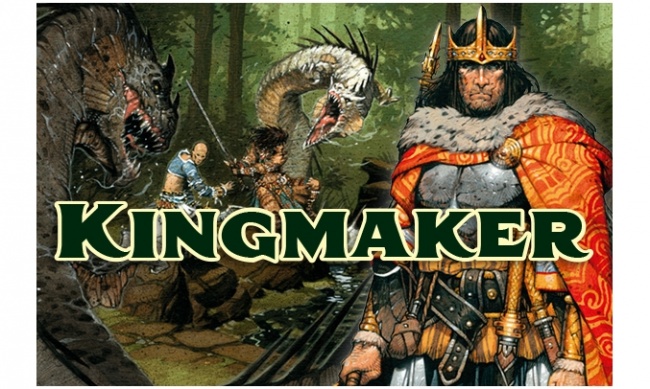 Paizo, Inc. is celebrating the 10th Anniversary of the
Kingmaker
adventure path for its
Pathfinder
role playing game with a special hardcover version, releasing next year along with a supporting
Companion Guide
and the
Kingmaker Bestiary,
featuring material for use with
Dungeons & Dragons
.
The new edition of Kingmaker draws on material added for Owlcat Games' computer version of Pathfinder: Kingmaker, which launched last year. The expanded material will feature at least two additional volumes, alongside the main Kingmaker book:
The first will be the Kingmaker Bestiary, which will include rules and game stats for using the monsters and villains from Kingmaker in the fifth edition Dungeons & Dragons game, allowing players to run the campaign using that system.
The second add-on will be the Companion Guide, which focuses on the companions of the main characters and their own side-adventures and duties managing the kingdom, a central theme in Owlcat Games' version of the adventure series.
The release date and MSRP for the various volumes have not yet been announced.
The original Kingmaker adventure path launched in 2009, centering on a group of player characters who were charged with defending a newly-settled region from threats both foreign and domestic (see "'Pathfinder RPG' Release Schedule").
Paizo will seek funds for the production through the crowd-funding site Game On Tabletop starting next week, and may add additional material to the release based on the success of their campaign.
The second edition of Pathfinder will launch this summer (see "Paizo Unveils First 'Pathfinder Second Edition' Titles").