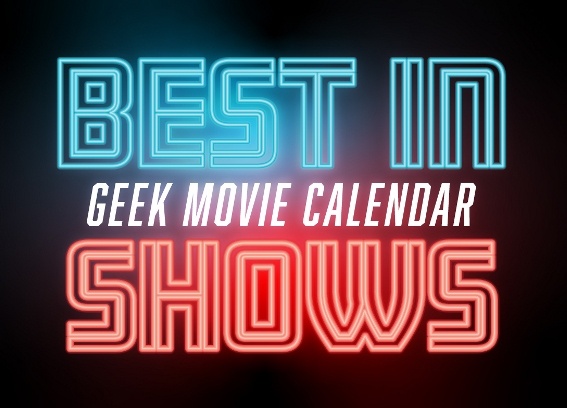 Best in Shows is an ICv2 calendar of geek movies listed by release date, with info and links. Dates are continuously updated as they change. Each year has a separate calendar page; see "
Best in Shows Index
" for geek movie calendars for other years.
Avengers: Secret Wars
May 7, 2027 (moved from May 1, 2026)
Marvel Studios head Kevin Feige announced the two Avengers films closing out Phase 6 of the Marvel Cinematic Universe at San Diego Comic-Con 2022.
Untitled Star Wars Film
December 17, 2027; Moved From December 2026
Walt Disney Studios claimed this date, along with several others, on May 7, 2019 as part of an extensive scheduling slate for Marvel Studios, 20th Century Fox, Walt Disney Animation Studios, Pixar, and Star Wars films (see "Disney Reserves Dates for Three New 'Star Wars' Features"). This way, none of its extensive portfolio of studios cannibalize their siblings' time in the spotlight.