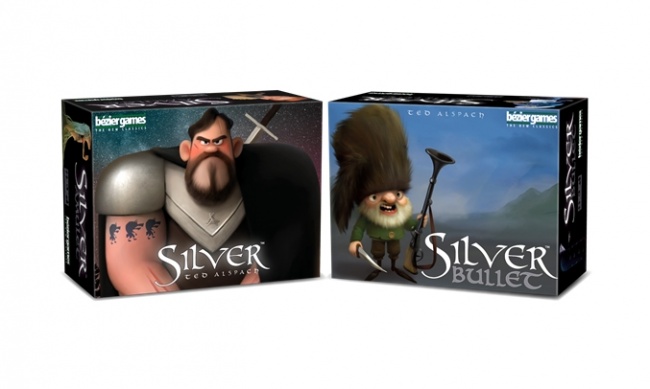 Bezier Games will launch a new series of card games this August with the release of
Silver
, followed by the stand-alone game/expansion
Silver Bullet
in October.
Created by Ted Alspach (Castles of Mad King Ludwig, One Night Ultimate Werewolf), Silver makes players the leaders of their own villages trying to deal with the ever-present threat of werewolves. Each player has a "village" made up of five character cards, each with a value and a special ability. Each turn, they can try to swap out their high-value cards or use their special abilities. When a player thinks they have the lowest-value village, they call for a "vote," with players earning penalty points for the cards in their village. After four votes, the player with the lowest score wins the game.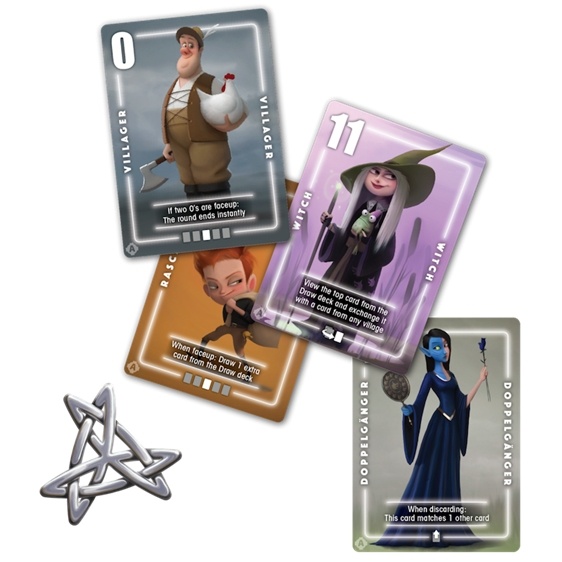 The first game in the series,
Silver
, will premier at Gen Con before it is released into distribution in September. The game will include a deck of villager cards plus a metal "amulet" offering protection from the werewolves. The game is intended for 2 to 4 players. MSRP has not been announced.
The second game in the line, Silver Bullet can be used on its own as a stand-alone game or combined with the original Silver. Silver Bullet features 14 additional villagers, which can be mixed-and-matched with the original game by swapping out cards of equal value. In addition, it includes a "silver" bullet miniature. Bezier has not revealed the MSRP.
Bezier is also releasing a revamped version of Alspach's Suburbia in October (see "Bezier's 'Suburbia' Gets Deluxe 'Collector's Edition'").