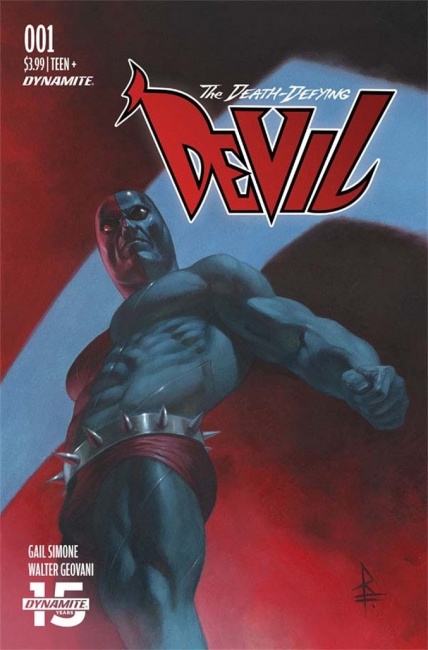 Dynamite Entertainment will launch
The Death-Defying 'Devil
by Gail Simone and Walter Geovani in August.
Simone (
Birds of Prey, Wonder Woman, Domino
) and her frequent artistic collaborator (
Red Sonja, Clean Room
) will helm a new tale inspired by Rod Serling and Bronze Age horror/mystery anthologies in
The Death-Defying 'Devil.
Riccardo Federici, Tyler Kirkham, Ben Oliver, Lucio Parillo and In-Hyuk Lee all contribute covers to the series. A throwback
Project Superpowers
incentive cover will feature Alex Ross's artwork.
When the 'Devil finds himself disoriented and beaten behind a low-rent apartment complex, the tenants take him in, and their stories are told across each issue.
[See sample covers in the Gallery below.]