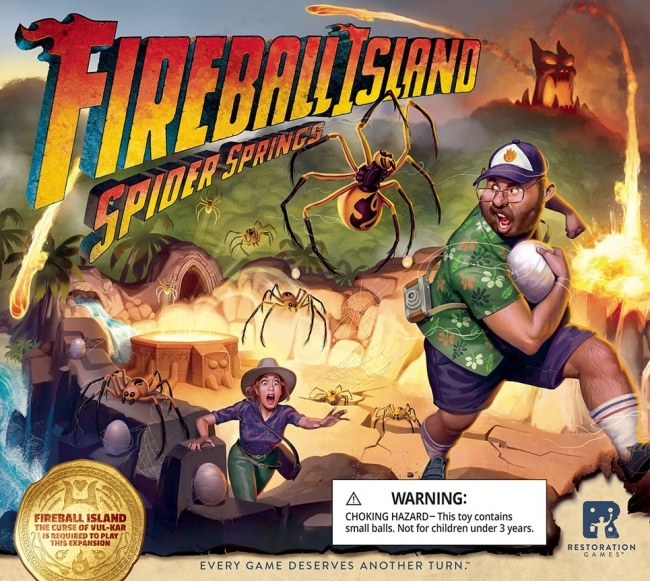 Restoration Games will release the
Spider Springs
expansion for its press-your-luck adventure game
Fireball Island
this fall.
Spider Springs adds a new area of the island to explore, one full of new treasures and… giant jumping spiders. Players can venture into the cavern to gather valuable spider eggs, but the jumping arachnids will give chase, spreading over the whole island, springing out of their nest or even out of Vul-Kar. The expansion adds new action cards and souvenirs, new scoring options, and a new way to escape the island. A copy of the base game is required to play (see "'Fireball Island' Rises Like a Phoenix to Ignite Tabletops Once More").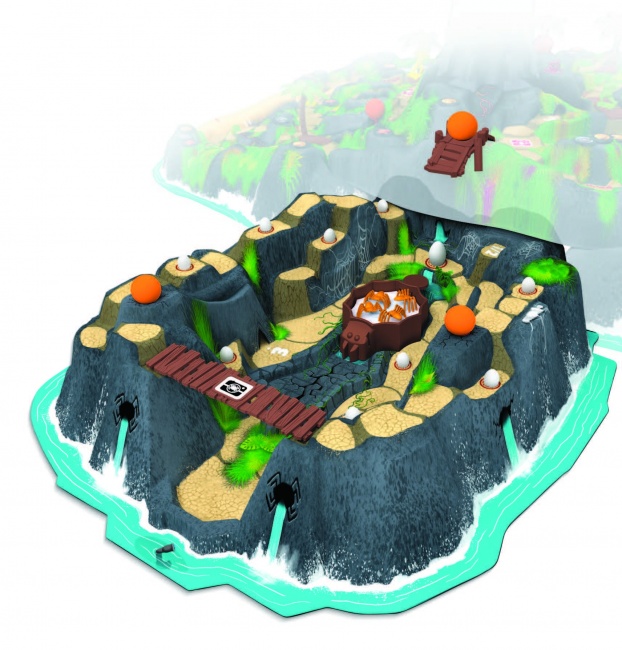 The box includes 1 plastic island extension tray, 21 plastic spiders, 1 spider launcher, 11 small spider eggs, 1 large spider egg, 1 long bridge figure, 1 broken bridge figure, 3 ember marbles, 10 action cards, 4 souvenir cards, 2 snapshot cards, 1 reference card, and a rulebook. MSRP is $39.95.
Restoration will also release a refreshed version of Conspiracy: The Solomon Gambit this year (see "Restoration Launches 'Conspiracy'").