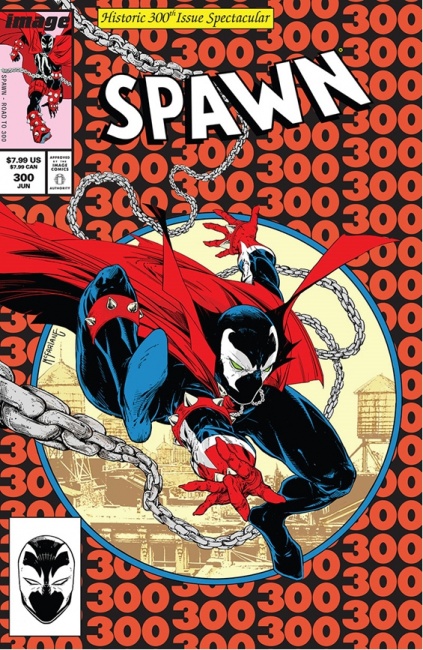 Todd McFarlane's
Spawn
comic series will mark its record-tying 300th issue with an all-star creative team, including McFarlane, longtime Spawn artist Greg Capullo, J. Scott Campbell, Scott Snyder, current artist Jason Shawn Alexander, and Jerome Opena.
The record about to be broken, the longest-running independent comic, is a tough one; the record is currently held by Dave Sim's
Cerebus
, which reached #300 in 2004.
Image Comics co-founder McFarlane created the Spawn character in high school and began with Spawn #1 as one of the flagship titles for Image Comics. Originally making his bones as an artist for Marvel, writing and drawing his own comic marked a big step toward controlling his own art. Capullo, who more recently achieved recognition as the artist on the bestselling "New 52"
Batman
series written by Scott Snyder and James Tynion IV, joined the book as artist with #16 and continued through #100.
The #300 issue will be up-priced at $7.99 and will feature 12 covers by McFarlane, Capullo, Campbelll, Opena, and Alexander, with b/w Artist Edition variants showing original art by McFarlane and Capullo.