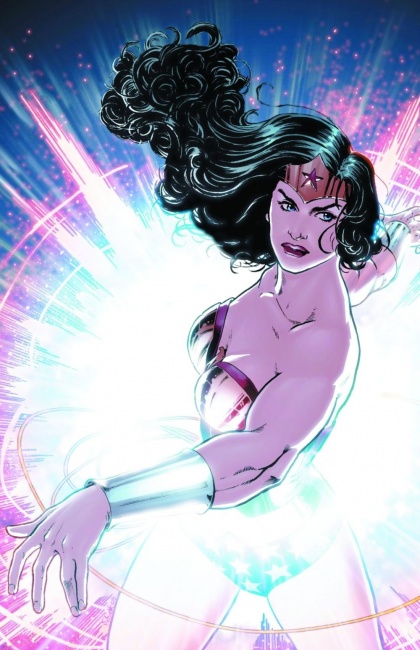 DC Comics will release
Wonder Woman by Gail Simone Omnibus
in February 2020.
The omnibus features various tales of Wonder Woman written by Gail Simone, including Wonder Woman fighting against the Olympians as they declare war on the world, Wonder Woman coming face to face with a monster named Genocide who beats her, and a tale from the ends of the universe against the Black Horizon. The stories included feature art by Terry Dodson (Harley Quinn), Bernard Chang (Supergirl), Aaron Lopresti (Justice League: Generation Lost), Nicola Scott (Earth 2) and more. The omnibus features a new cover by Scott.
Wonder Woman By Gail Simon Omnibus collection Wonder Woman (2008) #14-44, #600, Sensation Comics featuring Wonder Woman #1, and a story from the Wonder Woman 75th Anniversary Special #1.
The 816-page hardcover has an MSRP of $75.00 and will be in comic shops on February 26, 2020.
DC will start 2020 off with the Batman: Black & White Omnibus in January (see "'Batman: Black & White Omnibus'").